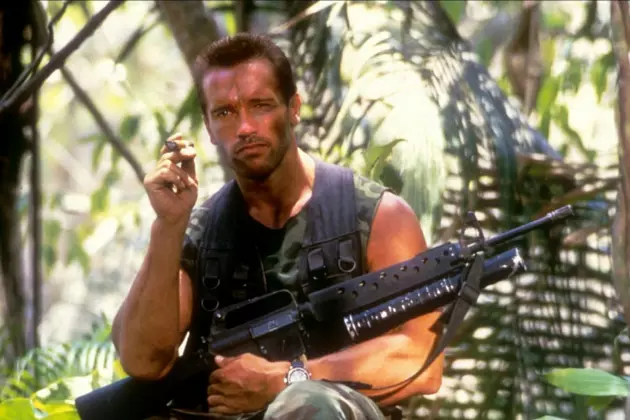 Arnold Schwarzenegger Could Appear in Shane Black's 'Predator' Sequel
20th Century Fox
Take this news with some caution because it doesn't necessarily mean anything just yet, but Arnold Schwarzenegger could very well reprise his Predator role for Shane Black and Fred Dekker's upcoming sequel. The actor and former governor says he's meeting with Black soon, so while you might not want to get your hopes up, feel free to hoard a little optimism about Schwarzenegger appearing in a new Predator film.
At the Arnold Sports Festival (how many Arnold conventions are there?!) Schwarzenegger was asked if we might see him appear in The Predator, Black and Dekker's upcoming sequel to the '80s classic. Via The Arnold Fans, this is what the actor had to say:
I haven't talked with him (Shane Black) yet but I'm going to meet with him for lunch sometime soon. Just as soon as I'm finished with this (Arnold Sports Festival) and "The Apprentice" and all this stuff. But I will get together with him. If there is any news, we'll of course let you know right away. There's also a meeting coming up soon about Conan, about the project moving forward.
In addition to The Apprentice, Schwarzenegger appears in the upcoming Darren Aronofsky-produced thriller 478, and — as he mentions above — there's been some movement on that long-developing Conan sequel. And while a Schwarzenegger appearance in The Predator isn't guaranteed, it certainly seems possible. Maybe a cameo, at the very least?
The Predator is set to hit theaters on March 2, 2018. You'll get your next dose of Shane Black when his dark crime comedy The Nice Guys arrives on May 20.
The Many, Many Crazy Faces of Arnold Schwarzenegger