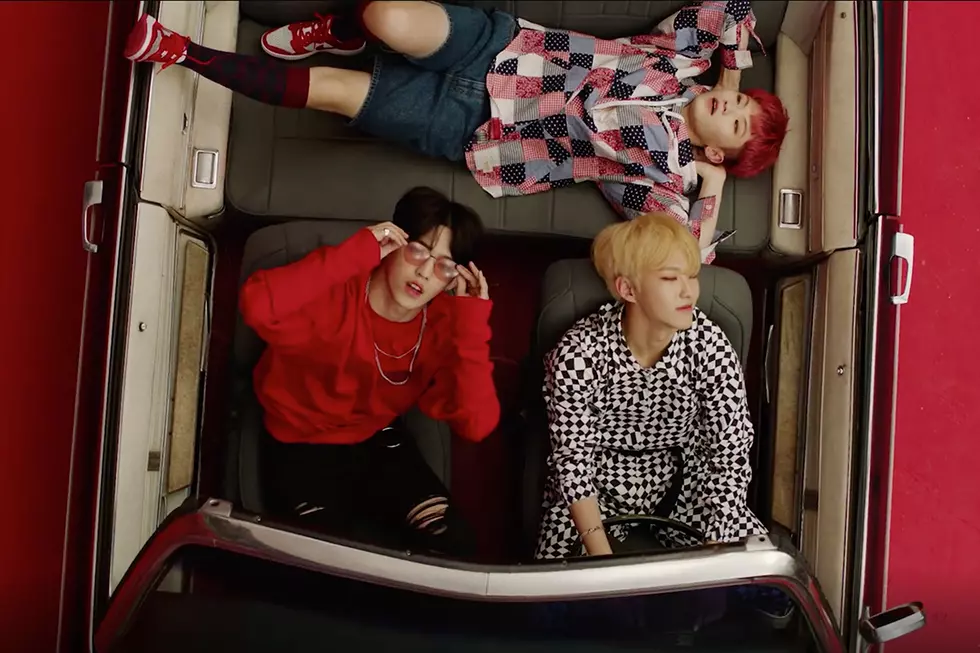 SEVENTEEN's Sub-Unit SVT Leaders Release 'Change Up'
Seventeen/SVT Leaders, Pledis Entertainment/YouTube
Following the recent announcement that SEVENTEEN will produce sub-unit projects for the second half 2017, SVT Leaders are the first to showcase new material.
On September 24, the unit dropped their new song, "Change Up," accompanied by its music video. Members Woozi, S.Coups and Hoshi merge all types of genres into the song, utilizing their respective skills as SEVENTEEN's triple threat.
"Change Up" contains hints of EDM and trap with R&B and pop. With S.Coups and Hoshi providing sick flows to their rap verses and Woozi hitting smooth falsettos, SVT Leaders has set the standards for the rest of the group's sub-units. (This may even give the hip-hop unit's "Check-In" a run for its money after this R&B/pop release.)
Check out the music video for "Change Up," below.
BTS Through the Years: