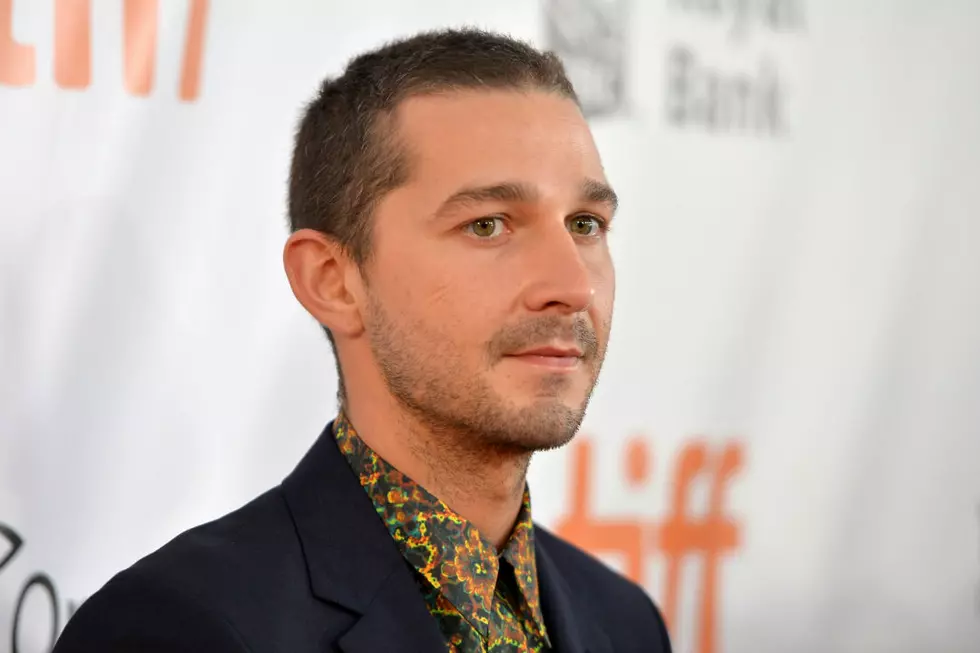 Shia LaBeouf Explains 'Mortifying' Arrest, 'White Privilege'-Fueled Tirade
Alberto E. Rodriguez, Getty Images
Shia LaBeouf is finally addressing a drunken 2017 tirade that erupted outside of his Savannah, Georgia hotel and amounted to arrest and viral infamy.
In a new interview with Esquire, LaBeouf chronicles the July incident, in which he asked a stranger for a cigarette, was rebuffed and proceeded to go ballistic (there was even an unclear implication about race). Finally, he was arrested by police for public drunkenness, which LaBeouf now says was a hell of a wakeup call.
"What went on in Georgia was mortifying," he said, calling his behavior a potent composite of "white privilege and desperation and disaster."
"I f----- up," he added. "My public outbursts are failures. They're not strategic. They're a struggling m-----f----- showing his ass in front of the world."
LaBeouf says he's learning to "take ownership of my s---" and "learn from my mistakes," but acknowledges that he's got some work to do on himself before making any sort of political statements in the future (he famously initiated the anti-Donald Trump "He Will Not Divide Us" project which was eventually shut down out of fear that it was eliciting violence and aggressive protest).
"I've got to look at my failures in the face for a while. I need to take ownership of my s--- and clean up my side of the street a bit before I can go out there and work again, so I'm trying to stay creative and learn from my mistakes,' he said.
Celebs Who Smiled in Mugshots: