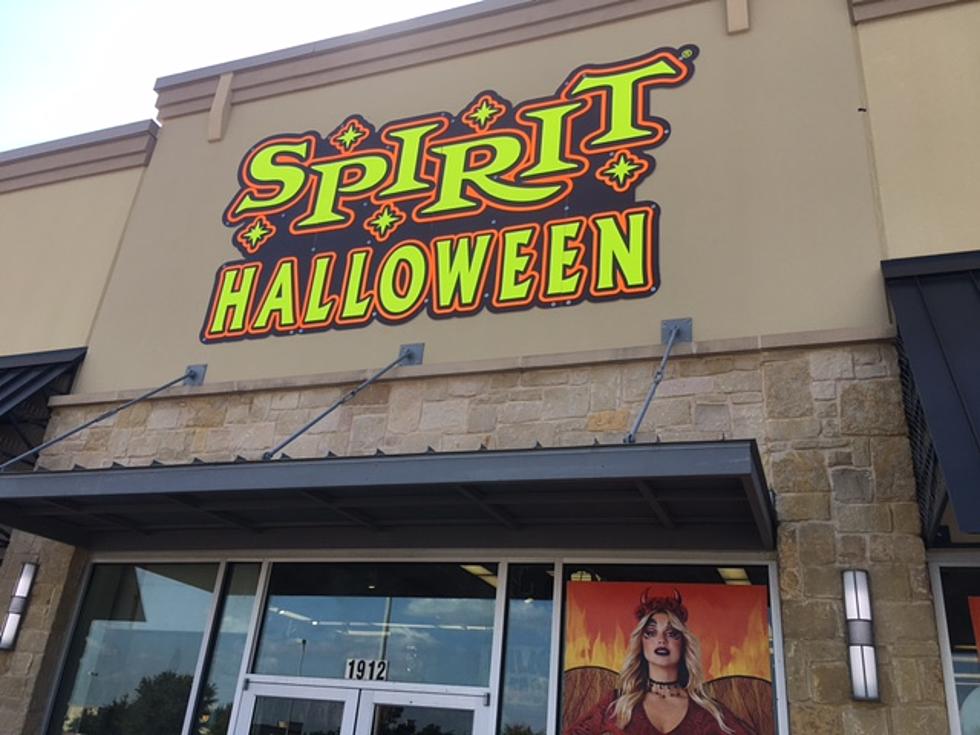 Spirit Halloween in Lawton is Now Open
Critter
The wait is finally over, Spirit Halloween is now officially open! Fall kicks off this week and of course we're all looking forward to Halloween and the holiday season. This year has been flying by and it'll be All Hallow's Eve before you know it. Now would be the perfect time to get yourself and your home ready for the holiday.
The Lawton, Fort Sill Spirit Halloween is located on the West side at 1912 N.W. 82nd Street in the same shopping center as Target and Academy Sports. Get the hours of operation and store details here.
The family and I wasted no time over the weekend going to Spirit Halloween. It's kind of the unofficial kick off to the holiday season and we look forward to going every year. They always change it up and have some of the coolest and scariest stuff around. From costumes to home decor and of course all those incredibly awesome, terrifying animatronics. Nothing quite gets you in the mood for Halloween like a trip to Spirit.
Spirit Halloween Lawton, OK.
If you're looking for a job Spirit Halloween is now hiring seasonal help. You could be a part of the "Graveyard Shift." They have several different positions available from full to part time. For more details click here to visit the official site. I would love to work there, of course all my paychecks would go right back to them.
The City of Lawton announced the city's "Trick or Treating" hours and plans for Halloween 2021. Click here to get all the details. Since Halloween falls on a Sunday this year we'll be celebrating All Hallow's Eve and Trick or Treating in Lawton on the Saturday before (10-30-21) from 6:00pm until 8:00pm. The best part, we get two days of Halloween. I plan on making the most of it!
SWEET: Here are the most popular Halloween candies
25 Scaredy Cat-Approved Halloween Movies
LOOK: How Halloween has changed in the past 100 years