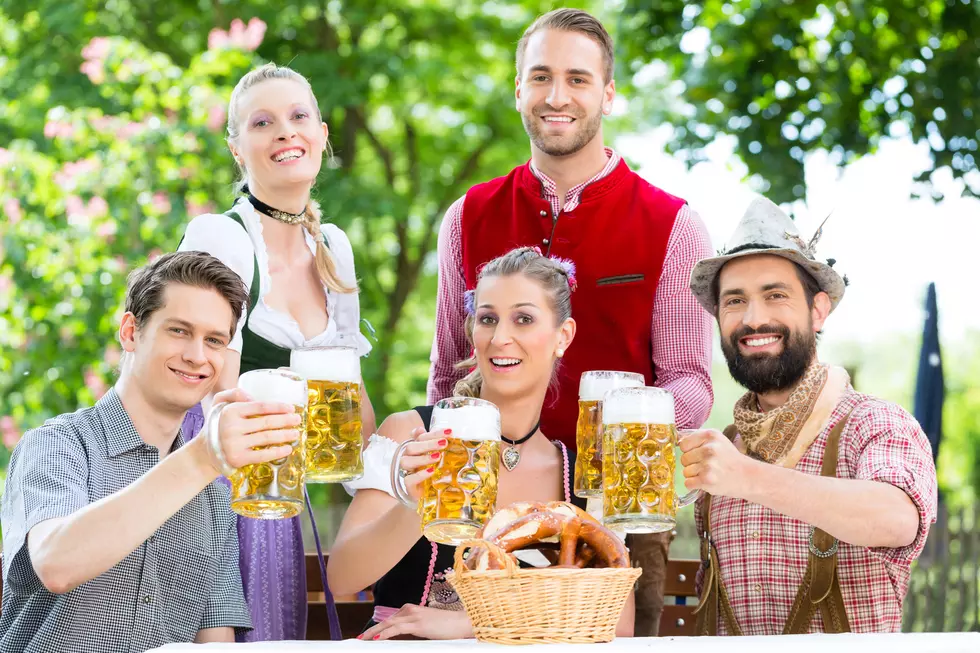 SWOK Oktoberfest's That Are Quickly Coming Up
kzenon
Fall is as welcome in Oklahoma as spring or the start of summer. It's when the weather is supposed to cool down and lead us on into the holiday hoodie season, even though that rarely happens. Normally, we jump from shorts and tee's to winter coats in the span of a week, but Oktoberfest is the lead-in to whatever may come for the seasonal change.
Fall festivals pop up in every corner of the state occupying every weekend for nearly six weeks. Some get an early start on things in late September, others wait until Halloween, and we all benefit from the scheduling madness.
I shared with you the best Oktoberfest in Oklahoma a few weeks ago. It takes place in Tulsa and is ranked as a Top-Five Oktoberfest in the country... but with inflation and still-high fuel prices, you might want to stay a little closer to home.
Back Porch West is hosting their Oktoberfest this Thursday, September 22nd starting at 4PM at the location on Cache. Beer and bratwurst are on the menu, and a traditional stein hoist competition will give one winner some sort of a grand prize.
While it's not in Lawton, the biggest Oktoberfest in SWOK is looking like it'll be in Duncan at the Kochendorfer Brewery. They're hosting a legit Beerfest-type Beer Olympics set to kick off this Friday. The festivities will continue through Saturday and one four-man team will take the top honors. Honestly, it looks like it's going to be really big and a lot of fun.
Fort Sill is also hosting their MWR Oktoberfest this Friday and Saturday at the Patriot Club.
Great Plains Coliseum will also host their annual Oktoberfest at the fairgrounds a week later on October 7th & 8th. It's always a good time and probably the most popular of the SWOK Oktoberfests. They run streamers and banners inside the coliseum, spread out tables and games, and really make it look as close to a legit biergarten as they can. Hundreds show up for it each year.
I looked around to see when Mutti's would be doing their celebration but didn't find anything for an Oktoberfest per se... it may be too early and their social media is pretty thin, but they do list an evening with live German music, and the delicious food and beverage you're used to from there. It's set for October 21st.
There are bound to be more Oktoberfests in and around SWOK throughout the next five or six weeks, at least one or two near you. Take the time to enjoy yourself. After this brutal summer, we've all earned it.
The top 10 Oklahoma pumpkin patches & corn mazes
If you're looking for a place to go for a little fall family fun you're in luck! Oklahoma is home to some of the biggest and best pumpkin patches and corn mazes in the U.S. People from all over travel to the Sooner State every fall to visit these incredible farms. Not only do they offer pumpkin patches along with corn and hay mazes, they also have all kinds of other activities like petting zoos, rides, arts & crafts, food, games, haunted attractions, and a whole lot more. So no matter what your idea of fall fun is, you can find it all in one place!
Where To See Fall Colors In Oklahoma
Whether it's the feeling you get when you see falls warm colors in the trees, or the comfort of a memory you recall from a younger time in your life, there are places in Oklahoma to see the beauty of autumn.