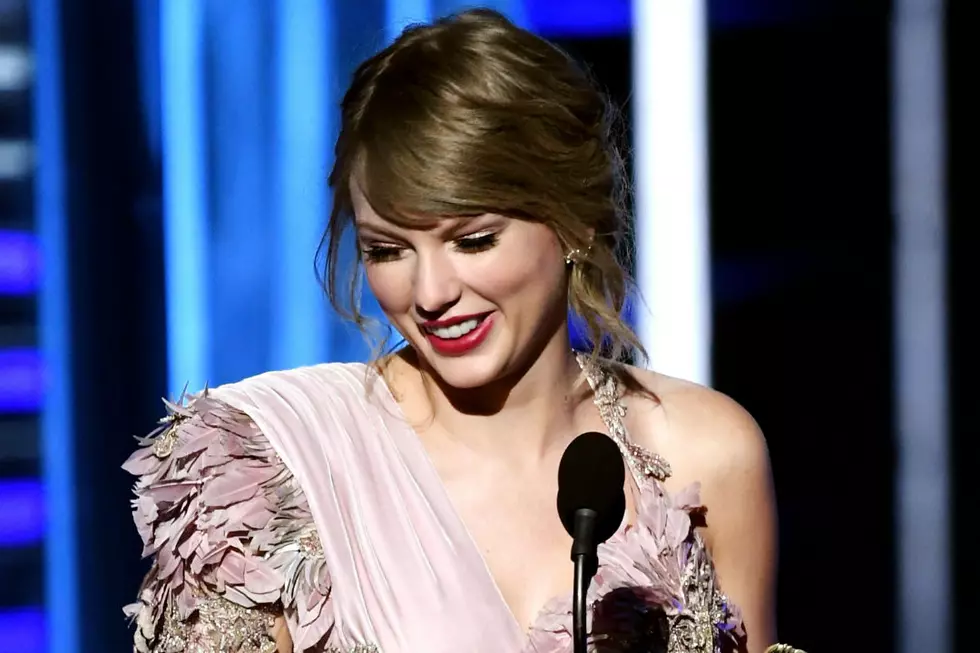 Taylor Swift Makes Moving Pride Speech to Chicago Crowd
Kevin Winter, Getty Images
Taylor Swift made her status as an ally to the LGBTQIA community abundantly clear at a Saturday night (June 2) show in Chicago.
While donning a rainbow dress, and amid performance of her latest single "Delicate," Swift took a moment to dedicate the tune to all those who were observing Pride month.
"It's very brave to be vulnerable about your feelings in any sense, in any situation," Swift said to the crowd. "But it's even more brave to be honest about your feelings and who you love, when you know that that might be met with adversity from society."
"And so this month and every month, I want to send out my love and respect to everybody who has been brave enough to be honest about how they feel, to live their lives as they are, as they feel they should be, as they identify," she added. "This is a month that I think we need to celebrate how far we've come. We also need to acknowledge how far we still have left to go. And I want to send my love and respect out to everybody who — in their journey, in their life — hasn't yet felt comfortable enough to come out. May you do that in your own time, and may we end up in a world where everyone can live and love equally, and no one has to be afraid."
Fans sent their love to the singer for her kind words.
"OMG SHES SUCH A GREAT PRRSON WE STAN A QUEEN," one wrote, while another noted "People should be treated as people...we are all just people. We deserve equal respect, equal opportunities to live the best & happiest life we can."
Taylor Swift's 'Reputation' Tour: See All the Celebrity Guest Stars