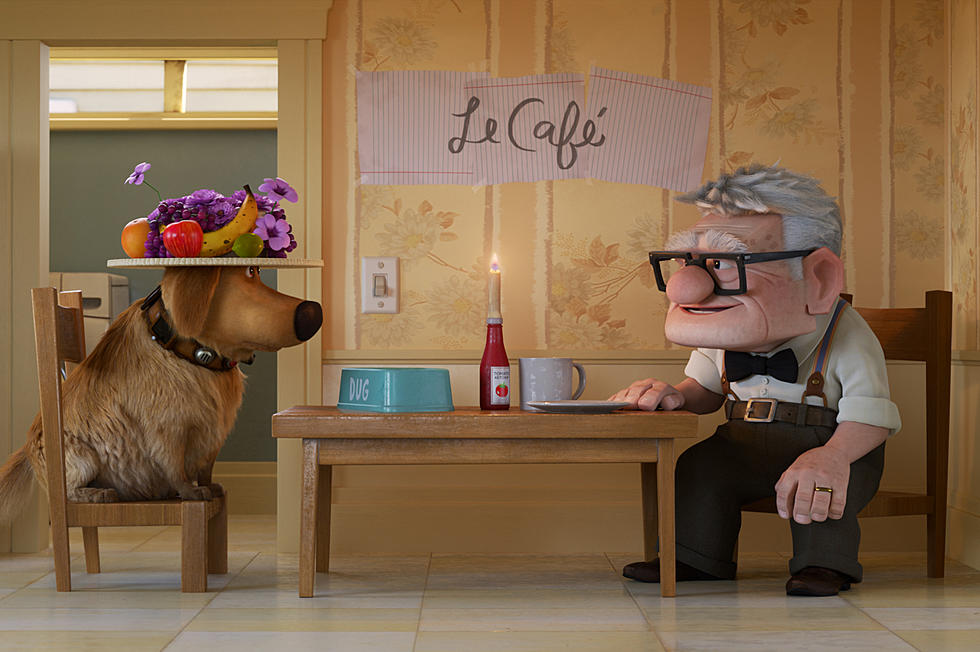 'Up's Carl and Dug Are Back in a New Short Film
PIXAR
Remember the opening, devastating minutes of Pixar's Up? Remember the doomed love story of Carl and Ellie? Remember how you sobbed in the theater and cursed Pixar for pulling your heart out of your chest, throwing it on the auditorium floor, and stomping it into dust? Of course you do. And now, some 14 years later ... Carl is ready to go out on a date.
What could go wrong this time?
Carl's anxious preparations for his first date in years is the subject of Pixar's latest short film, "Carl's Date," which will make its debut in theaters this weekend. Here is a trailer for the short, which features the voice of the late Ed Asner, reprising his role as Carl from Up.
READ MORE: 12 Disney Characters Who Made Cameos In Other Movies
Carl and Dug previously reappeared in Dug Days a series of shorts that premiered on Disney+ in 2021. "Carl's Date' was originally announced as a short in the same series, but was later shifted to appear in theaters. (Asner passed away in the summer of 2021; he recorded his lines for this short a few months prior.)
Here is the short's official synopsis:
Written and directed by Academy Award® nominee and Emmy® Award winner Bob Peterson and produced by Kim Collins, "Carl's Date" goes home with Carl Fredricksen (voice of Ed Asner) and his lovable talking dog, Dug (voice of Peterson), who were introduced in Pixar's Oscar®-winning feature "Up." Moviegoers will catch up with Carl as he reluctantly agrees to go on a date with a lady friend—but admittedly has no idea how dating works these days. Ever the helpful friend, Dug steps in to calm Carl's pre-date jitters and offer some tried-and-true tips for making friends—if you're a dog.
"Carl's Date" plays in theaters this weekend before the new Pixar feature film, Elemental.
Every Pixar Movie, Ranked From Worst to Best