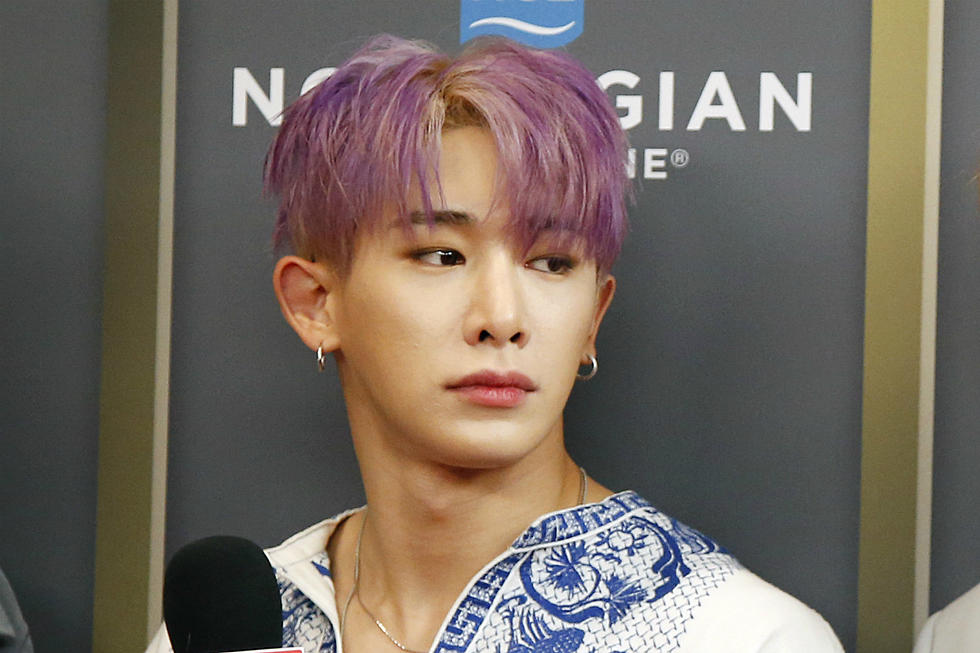 Monsta X's Wonho Announces He's Leaving the Group
Gabe Ginsberg, Getty Images
Monsta X's Wonho announced he's leaving the group effective immediately.
The news has sent shockwaves to grief-stricken fans as the K-pop group will be moving forward as a six-member act. An official statement from Monsta X's label Starship Entertainment was released via Twitter:
"After a long discussion with Monsta X's member Wonho, we have agreed that it's best to part ways amicably at this point. We greatly respect Wonho's decision who wants to make sure the recent chain of events doesn't distract from all the exciting things that are happening for Monsta X now and what lies ahead in the future," the statement read. "We apologize greatly for any inconvenience this may have caused our fans."
Shortly after, Wonho also confirmed his decision via a hand-written letter to his fans. In it, he apologized and explained he wants to protect Monsta X's reputation from further scrutiny. In recent weeks, there have been rumors going around that he had borrowed money from his Ulzzang Shidae co-star Jung Da Eun.
"I have received undeserving blessings and love while promoting as a MONSTA X member," he wrote, according to Soompi.com's translation. "I sincerely thank you for making precious memories for me. To the members who worked hard with me and stayed with me, I would like to tell them that I'm thankful and that I love them."
He continued, "I am announcing that I am leaving MONSTA X today. I am apologetic for causing harm to the members due to the unfortunate issues related to me. More than anything, I am sorry for disappointing my fans, who believed in me. I have reached this decision after seeing may people having a hard time because of me."
Wonho then reiterated that his decision to quit has nothing to do with other members.
"I carefully ask that you at least give support and encouragement to the members," Wonho added. "They are people who are too good to stop and get hurt like this because of someone like me. I am so thankful and apologetic to the staff, members, and lastly our fans who have allowed me to enjoy such happiness until this point."
K-pop Idols Who Went Solo From Their Groups