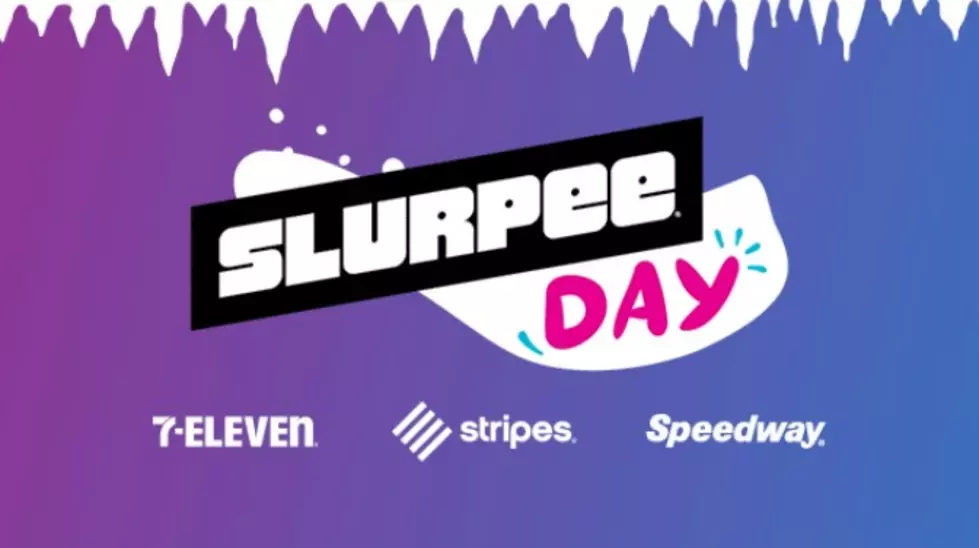 Your Lawton Stripes Are Giving Away Free Slurpee's
7-eleven.com
While it's not regular common knowledge in this part of Oklahoma, every July 11th 7-Eleven celebrates its birthday by giving away free Slurpee's. They literally call it Slurpee Day. As Stripes is now affiliated with 7-Eleven, they're giving away free Slurpee's too.
With the current state of the inflated economy, free is a good thing.
While the Texas-original convenience store conglomerate is more prevalent in Oklahoma City, we get to partake in this celebration through association even though 7-Eleven doesn't own any of the Oklahoma Stripes stores.
After a few calls, I was reassured (and just taking their word for it) that your Lawton Stripes would honor the free Slurpee offer, all you have to do is download the 7-Eleven or Speedway app and use the free Slurpee reward... but there is a chance it won't work.
While I'm just fine with taking Stripes word for Slurpee Day being a thing at your Lawton Stripes locations, it wasn't without some serious internet digging that I'm sharing this with you.
Why? Because while 7-Eleven owns a bunch of Stripes stores, it doesn't own the Oklahoma Stripes locations... so it's free Slurpee's by association.
In a bid to expand the empire, 7-Eleven bought out a bunch of Stripes and Speedway locations across Texas and Louisiana but they couldn't reach a deal with the Stripes locations in Oklahoma, New Mexico, or the remaining North Texas Stripes locations. It had everything to do with non-competes from within the company.
The workaround was creating a shell company (not to be confused with Shell) to pick up the remaining Stripes locations, now all sharing free Slurpee's by association. Whew...
If you download the 7-Eleven or Speedway app, make yourself a small Slurpee, and walk up to the counter, they'll scan your app barcode and give it to you for free... or at least that's what I was told.
It's still ridiculously hot in Southwest Oklahoma, take your comfort where you can. There's a Stripes conveniently located somewhere near you.
The Weirdest Stoplight Locations In Lawton
Driving around town, a person might logically assume the stoplight locations were picked by throwing darts at a map of Lawton. Here are some of the standout, more oddly placed traffic control devices.
Oklahoma's Top 25 Largest Employers
Too many people think all they'll ever find is yet another dead-end job. Here's a quick list from the Oklahoma Department of Commerce featuring the twenty-five largest employers in Oklahoma who are always looking to hire good people.
15 More Amazing Southwest Oklahoma Hole-In-The-Wall Eats
It's far too easy to be lulled into thinking the same old chain restaurants are the "good" places to eat across Southwest Oklahoma. You won't find a single franchise on this list. It's all locally owned, locally run, sometimes a little run down, but you'll agree the meals are outstanding when you walk away with a belly full of the good stuff.