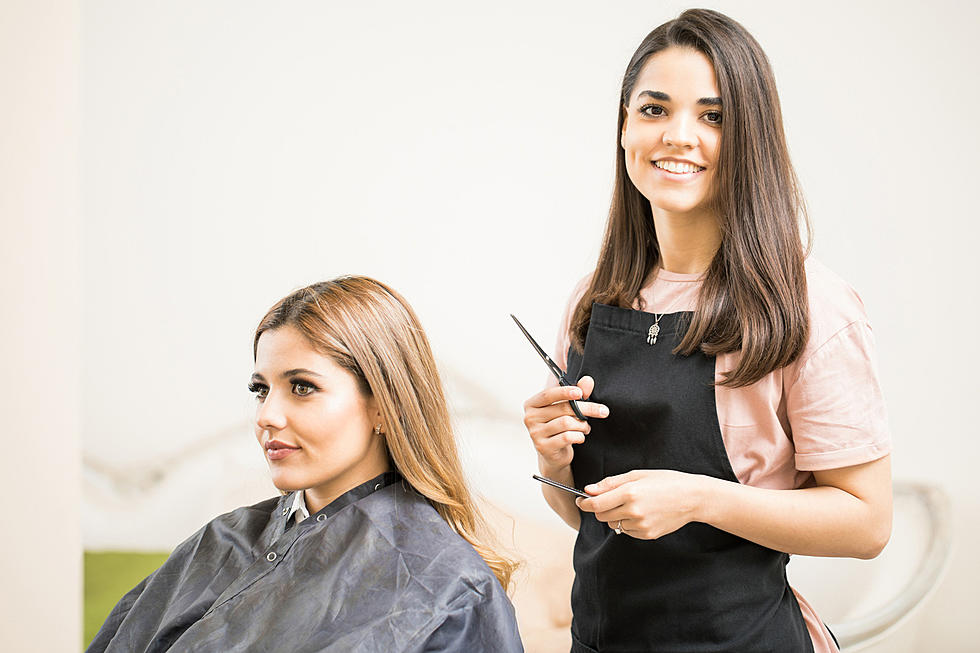 At Home Haircuts and Styling is Now Legal in Oklahoma
Antonio_Diaz
Oklahoma just passed a new law that allows cosmetologists and barbers the option to cut and style hair in customer's homes or at their own home. Senate Bill (SB 850) was passed by the House and senate, then approved and signed into law by Governor Kevin Stitt back in April of this year. The new law has just gone into effect and has some people concerned while others are rejoicing the recent changes.
The law covers fully state licensed barbers, cosmetologists, hairdressers, manicurists or certificate holder for hair braiding to perform those services at a client's home or their own home if they prefer. They have to follow all the usual rules and regulations set forth by the Oklahoma State Board of Cosmetology as if they were in a salon or other commercial property.

The bill was passed in response to last year's pandemic shutdown and even the current situation we're facing with COVID-19 and the Delta variant. If you remember last year when all the barber shops and salons were closed people were scrambling to get their hair cuts and other grooming services done.
In the past it was illegal for licensed professionals to perform these services in private settings. It was bad all the way around. All of the cosmetologists and barbers livelihoods were negatively affected and people went without professional grooming services. Most of us suffered from bad haircuts having to do it ourselves, or have a family member butcher our hair for us.
So what are some of the concerns over the new law? The Oklahoma State Board of Cosmetology is worried about parts of the new law that limit or restrict the board's ability for oversight and inspection.
"The services authorized by this section shall be provided privately and shall not be subject to inspection, rules or regulations by the State Board of Cosmetology and Barbering; however, the licensee or certificate holder is required to provide such services competently and according to professional standards and in a manner deemed safe and sanitary for the patron or customer."
This is the section of the new law that has the board upset or worried. If you'd like to read the entire bill you can click here. They're working on creating additional rules and regulations that would cover "at home" hair styling and barbering. The biggest concern is chemicals and other products that are used for some services can be dangerous and cause severe injury if not done properly and with the proper equipment. Some of which will be absent when performing these services at a private residence.
Goosebumps and other bodily reactions, explained
KEEP READING: 15 Natural Ways to Improve Your Sleep
KEEP READING: See 25 natural ways to boost your immune system