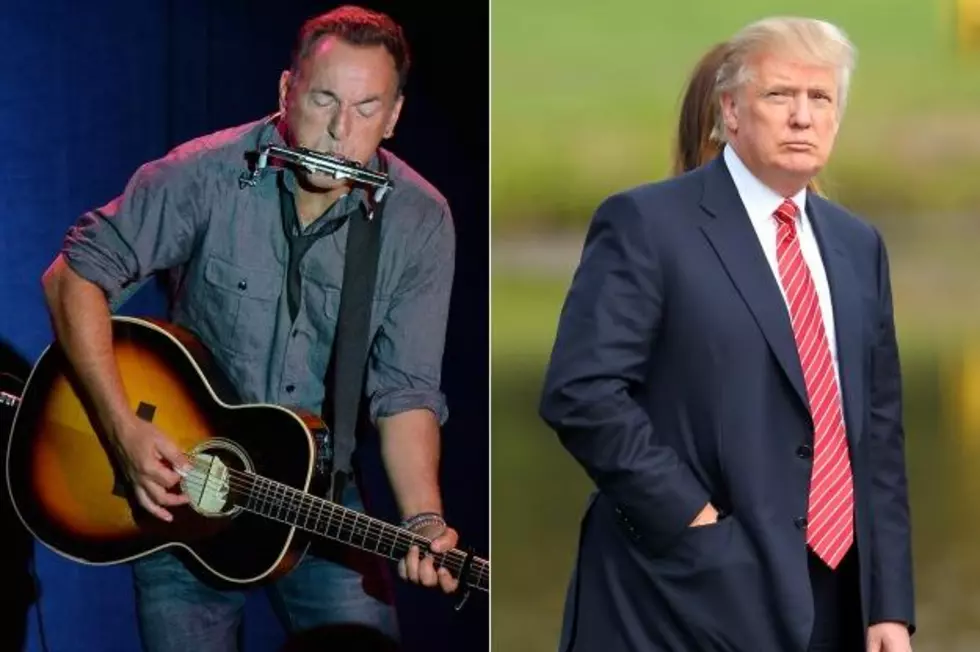 Bruce Springsteen Assailed by Donald Trump for Campaigning for President Obama
Duane Prokop / Mike Ehrmann, Getty Images
It's the Boss vs. the "You're Fired" guy. In his latest missive against President Barack Obama and all things related to his campaign, Donald Trump has taken aim at Bruce Springsteen for his appearance at two rallies for the president last week.
The mogul and reality TV star, whose companies have declared bankruptcy four times and was forced to resign from the board of his own casino company, took to Twitter to voice his displeasure with the rock star. "Why would Ohio listen to Bruce Springsteen reading his lines?" wrote Trump to his nearly 1.6 million followers. "Be careful or I will go to Ohio and @MittRomney will win it!"
As of today (Oct. 22), Trump's words were retweeted 220 times, with 95 people adding it to their list of favorite tweets. Approximately 3,000 people attended the Ohio rally for Obama at which Springsteen performed, which also featured former President Bill Clinton.
Apparently unfazed by Trump's words, Springsteen will perform a free concert at an Obama event in Charlottesville, Va. tomorrow (Oct. 23). Springsteen had originally not planned to get involved in the presidential election this time around, but changed his mind and posted a message to his website outlining his support for Obama.