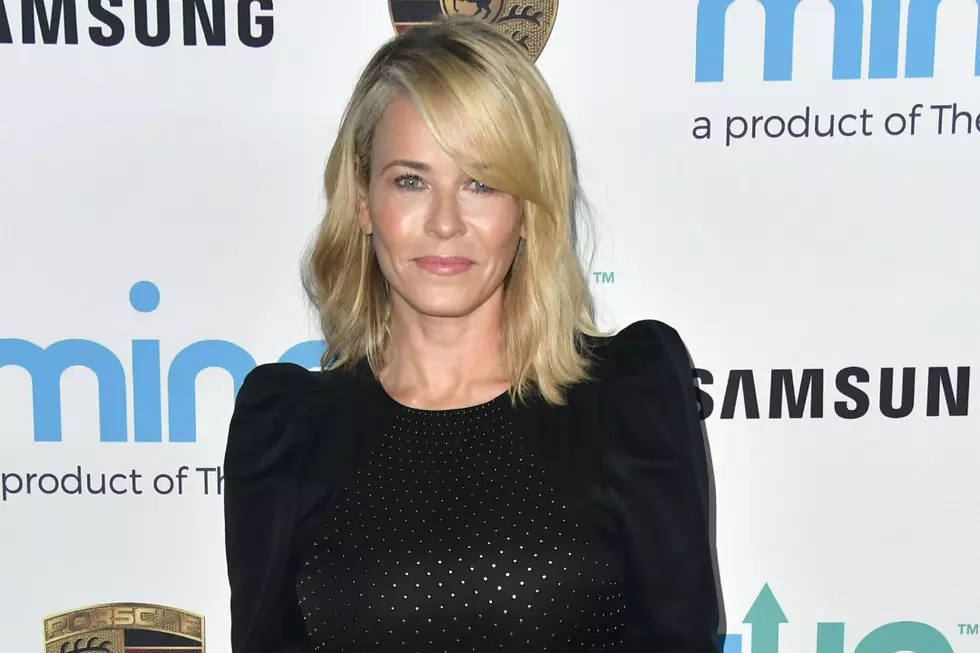 Chelsea Handler Mourns Death of Beloved Dog Chunk
Frazer Harrison, Getty Images
Chelsea Handler's mourning the loss of her beloved dog, Chunk — instantly recognizable to any fans of Chelsea Lately or Chelsea.
Handler adopted Chunk, a German shepherd-Chow mix, from a kill shelter in 2009, when he was 9 years old, according to People. Handler noted in a series of Instagram memorials that "He loved being famous and getting recognized, especially without me. So many people loved him, and I really appreciate that and so did he."
Handler also shared a series of favorite moments with her pup.
"My favorite memory of Chunk is when I was paddle boarding on the Hudson River in upstate NY and he was following me on the shoreline by the trees, and finally jumped in and swam a quarter of a mile to get on my paddle board with me. I cried that day at how much he loved me. And, today I'm crying because of how much I loved him. My chunky monkey. I love you, baby. Softest doggy in the world," she said.
"We were a couple," she added. "Thank you for your outpouring of affection. This is the one upsides of social media. Deep down, we all care about each other. We just have to exercise that muscle more than any others."
And fans were quick to offer their support.
"He may have only been a part of your life, but you were his whole life. Have no regrets on the amount of love you shared with him & the time you spent together," one wrote, while another noted "The feeling of losing an animal is never easy. I lost my sweet Charlie in November, and it still brings me to tears seeing her sweet face in pictures."
Celebs Pose With Adorable Pets: