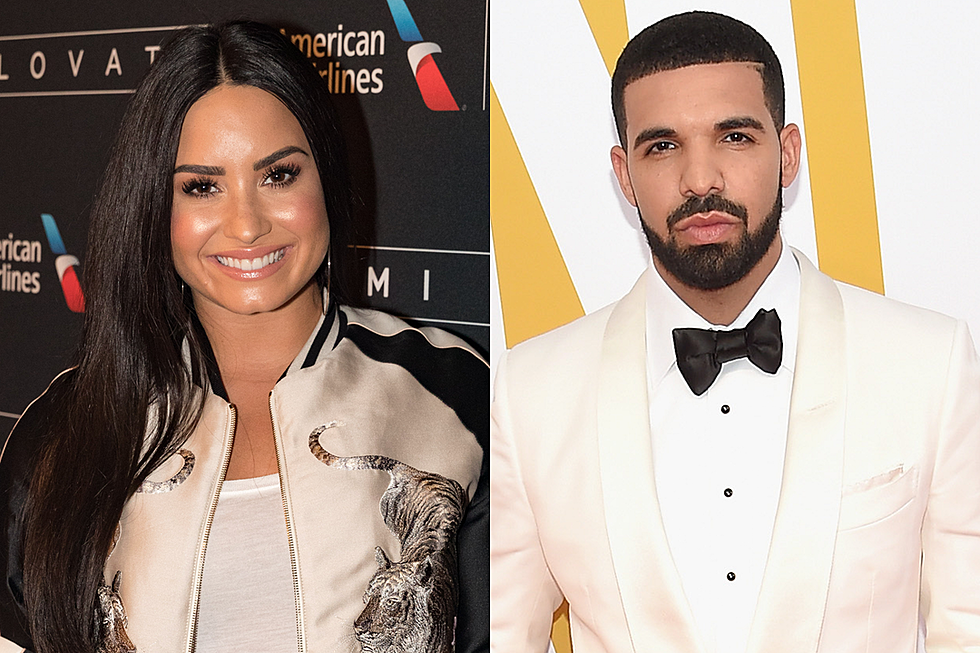 Demi Lovato Shares She Had a Dream About Drake—and It Involves Shoelaces
Christopher Polk / Jamie McCarthy, Getty Images
Demi Lovato shared a dream she had about Drake this week, but it was unlike the fairytale fantasy we imagined.
While in the prefatory stages of her upcoming Tell Me You Love Me Tour with DJ Khaled and Kehlani to celebrate and promote her sixth studio album after which the concert is named, Lovato shared the particulars of a somewhat strange vision she had of the 31-year-old rapper in the days following the release of the emcee's new music video for "God's Plan."
"I had a dream last night that my shoe came untied so Drake retied it, looked at me and said "God's Plan" with a wink," the 25-year-old former Disney star tweeted on Monday.
Dejectedly, that's all she wrote. Really.
The extent of Lovato's fantasy seemed to be less the love story dreams are said to be made of and more an unexciting act of kindness by the "Passionfruit" star.
However, it's more reasonable to believe the "Tell Me You Love Me" performer's vision was actually inspired by the Degrassi alum's more generous deed, namely one that's far more impressive than fastening laces — like shelling out $1 million to Miami locals, as the Grammy-winning artist did for the visualization for "God's Plan." More specifically, Drake dropped $25,000 to a high school in Miami and came out of another $50,000 in grocery goods for unsuspecting shoppers at a local supermarket.
With displays of courtesy and charity like that, it's quite hard not to fantasize about a man like that. (Right, Demi?!)
We have no way at all to determine whether the actress' Drake dream will be a matter of recurrence, but we'll stay on standby in the event she happens to share the sequel.
Demi Lovato's Best Live Vocals