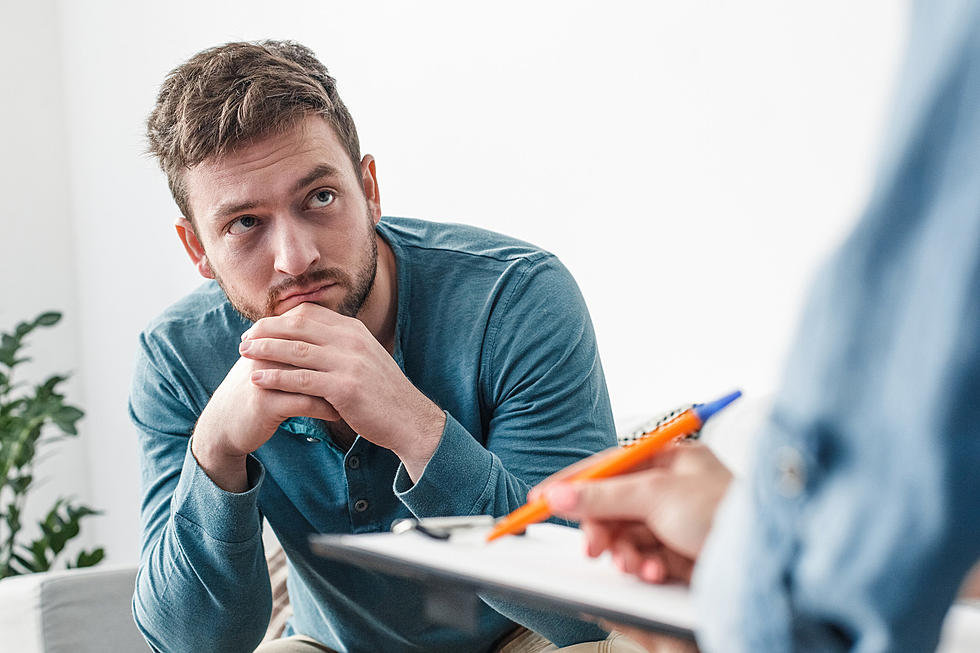 Oklahoma Planned Parenthood Great Plains Now Offers Vasectomies
Viktoriia Hnatiuk
Planned Parenthood Great Plains in Oklahoma City, OK. just announced they now offer vasectomy services. They broke the news on their official Facebook page and even offered free vasectomies for a limited time.
SCROLL DOWN TO LEARN MORE ABOUT VASECTOMY SERVICES IN OKLAHOMA
The limited-time offer for a free vasectomy is for October 20th and 21st however all the appointment slots have been filled for those days. They went fast but you can schedule an appointment to discuss your options.
They updated the original Facebook post about getting a free vasectomy and announced that all available appointments for the service had been filled. Within a matter of hours, both days were completely booked.
SEE WHICH COUNTY IN OKLAHOMA HAS THE MOST CASES OF STDS BELOW
Now if you didn't get in on the free service they do accept most health insurance plans, you can click here for the details. They also offer financial assistance and payment plans if you don't have health insurance.
As quickly as the free vasectomy offer was filled it shows just how popular this option is for men seeking a more permanent solution to unwanted pregnancies. Especially those in long-term relationships or marriages.
CHECK OUT THE TOP 10 PRETTIEST CITES & TERRIFIC TOWNS IN OKLAHOMA BELOW
No matter your relationship status, having the option of getting a vasectomy thanks to Planned Parenthood Great Plains is a great thing. Particularly when you consider Oklahoma's current reproductive rights record.
Typically most people, myself included, think of women's reproductive health when it comes to Planned Parenthood and the services they offer. But they also offer men's reproductive health services as well.
WHAT COUNTIES IN OKLAHOMA HAVE THE HIGHEST STD RATES? SEE BELOW
If you're interested in vasectomy services or any reproductive health resources you can contact Planned Parenthood Great Plains by calling (405) 528-2157 or visit the official site or check them out on Facebook.
Oklahoma Counties with the Most Syphilis Cases
Beyond chlamydia and gonorrhea, Oklahoma ranks shockingly high on the list of states with the biggest syphilis problem in the United States... #11 in the nation. Here is the top 10 breakdown of Sooner State counties with the most cases per capita, per 100k people.
Oklahoma's Top 24 Terrific Towns & Prettiest Cities
It's the delightful double dozen, the top 24 most terrific Oklahoma towns and prettiest cities in the Sooner State. These incredible places are just as friendly and inviting, as they are beautiful and picturesque. While Oklahoma has more than just a few terrific towns and pretty cities these are the crème de la crème, and more than deserving of making the top 24 list. The list was created by using Google. It ranked each city by beauty, lifestyle, friendliness, scenery, entertainment, and overall positive feedback from those who have experienced their charm firsthand. Scroll through the photo gallery below to see the top 24 towns & cities in Oklahoma.
Oklahoma Counties with the Highest Cases of Gonorrhea
While Oklahoma landed in the middle of the pack as far as states with the highest number of chlamydia cases, it crept up a bit to
#22 in the nation for gonorrhea
. Here's a rundown of the top 10 Sooner State counties in cases of gonorrhea per capita.
Things Invented in Oklahoma
When people think about Oklahoma, they think of what they've seen in movies. Tornadoes, the Murrah bombing, maybe the land runs, and probably meth... our four mountain ranges are as unknown as the contributions Oklahoma has made to modern life. Here are some random things that were invented here.
Oklahoma Counties with Highest Chlamidia Cases
While Oklahoma is among the top-4 states with the
highest rates of STDs
, when you break down the information accounting for the various diseases, Oklahoma runs in the middle of the pack regarding chlamydia. Naturally, the states with larger populations are listed higher, but the breakdown by county is enough to keep you out of the clubs on the weekend in these Sooner State cities.
25 more hilarious & offensive personalized plates that were DENIED by the Oklahoma Department of Motor Vehicles
It's another batch of hilarious & offensive personalized plates that the Oklahoma DMV denied. Personalized vehicle plates are very popular and we're seeing more and more of them on the road every day. However, there are some rules and restrictions when it comes to what you can and can't put on your tag. If it's at all considered obscene, vulgar, demeaning, sexual in nature, or includes any mention of drugs, alcohol, or illegal activities it will be DENIED. Check out the photo gallery below. WARNING: some of these could be considered offensive, more like VERY OFFENSIVE so if you're easily offended proceed with caution.