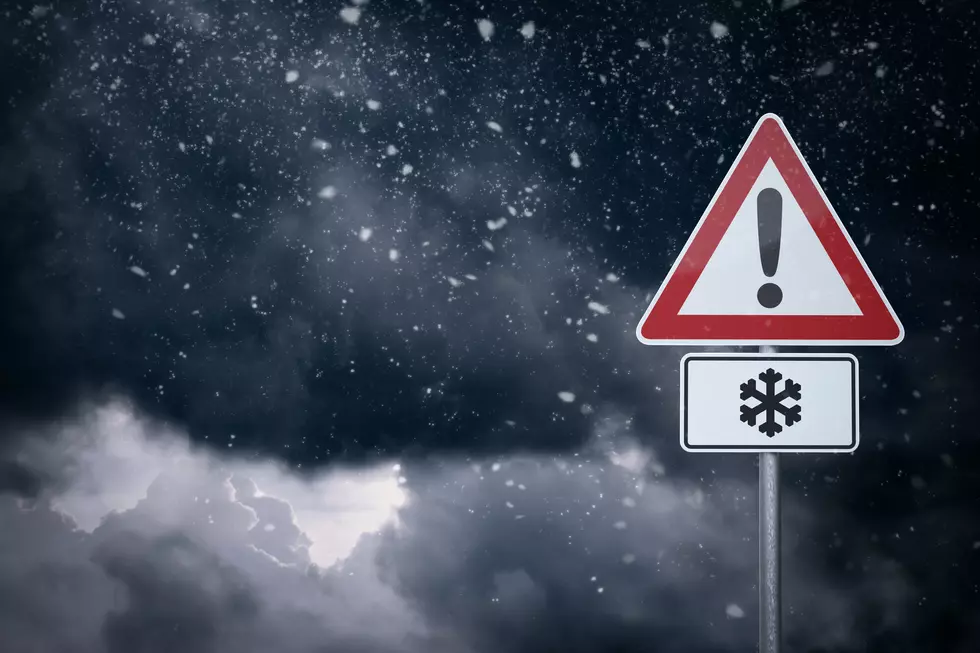 Farmer's Almanac Predicts a Cold & Wet Winter for Oklahoma
trendobjects
I know, it's not even cool outside yet and we're already talking about snow and ice. If you haven't heard the news it's looking like winter will be unseasonably cold and stormy according to the Farmer's Almanac.
SCROLL DOWN FOR THE 2023/2024 FARMER'S ALMANAC WINTER FORECAST
Well, that's not good. Unless of course, you're into really cold temperatures that are below average and enjoy sleet, ice, snow, and trekking through the frozen tundra. The extended winter forecast is very cold and wet.
According to the Farmer's Almanac winter 2023/2024 will be cold & stormy

Check out the Winter forecast and get a glimpse of what things will be like in Oklahoma this winter by visiting the official Farmer's Almanac website. Unlike last year we can expect much cooler temperatures along with snow and ice throughout the winter months. It looks like January and February 2024 will be the worst.
SCROLL DOWN TO SEE OKLAHOMA'S WORST WEATHER & NATURAL DISASTERS
If you're a cold wussy like me my winter coat will be out way before winter gets here, followed by gloves and hats. I hate the cold. It can be a 110 outside and I wouldn't complain, but I'll be the first one to the truck with his hands in the heater when it's 35. So needless to say I'll be more than prepared before the first freeze.
Looks like Oklahoma will see much cooler temperatures & winter storms this year
So if you're wondering just how accurate the Farmer's Almanac is they're usually a little above 80% when it comes to correctly predicting weather patterns. The odds aren't in our favor that they're wrong. Maybe you're into winter and look forward to it. In that case, you're in luck especially if you're wanting snow and ice.
Oklahoma's Top 11 Worst Natural & Manmade Disasters
Some of Oklahoma's most notorious disasters here will be somewhat familiar. Our weather is incredible enough, but there has been a surprising amount of new and modern discoveries of manmade shenanigans. Tornadoes to toxic soils, bombs to nuclear secrets, these are the top 11 worst natural and manmade disasters that have struck Oklahoma.
Oklahoma's Top 24 Terrific Towns & Prettiest Cities
It's the delightful double dozen, the top 24 most terrific Oklahoma towns and prettiest cities in the Sooner State. These incredible places are just as friendly and inviting, as they are beautiful and picturesque. While Oklahoma has more than just a few terrific towns and pretty cities these are the crème de la crème, and more than deserving of making the top 24 list. The list was created by using Google. It ranked each city by beauty, lifestyle, friendliness, scenery, entertainment, and overall positive feedback from those who have experienced their charm firsthand. Scroll through the photo gallery below to see the top 24 towns & cities in Oklahoma.
Things You'll Need in Your Oklahoma Tornado Prep Kit
Even though the odds of your life being affected by a tornado are extremely thin, there's no harm in being prepared with basic necessities. Even if the storm misses your home you could still find yourself without power or water for days to weeks. Here's a quick rundown on the basics every home should have for tornado season in Oklahoma.
Top 12 trashiest Oklahoma towns & sleazy cities
It's a top 12 list you don't want to be on. Unfortunately, these 12 towns and cities have been selected as some of the worst and by worst I mean trashiest and sleaziest in the Sooner State. These dirty dozen were selected by Google using factors like crime, violence, drug abuse, unemployment, income rates, and even the overall appearance of the town or city. It factored in things like rundown or abandoned properties and vehicles when ranking how trashy or sleazy a town or city is. Scroll through the photo gallery below.