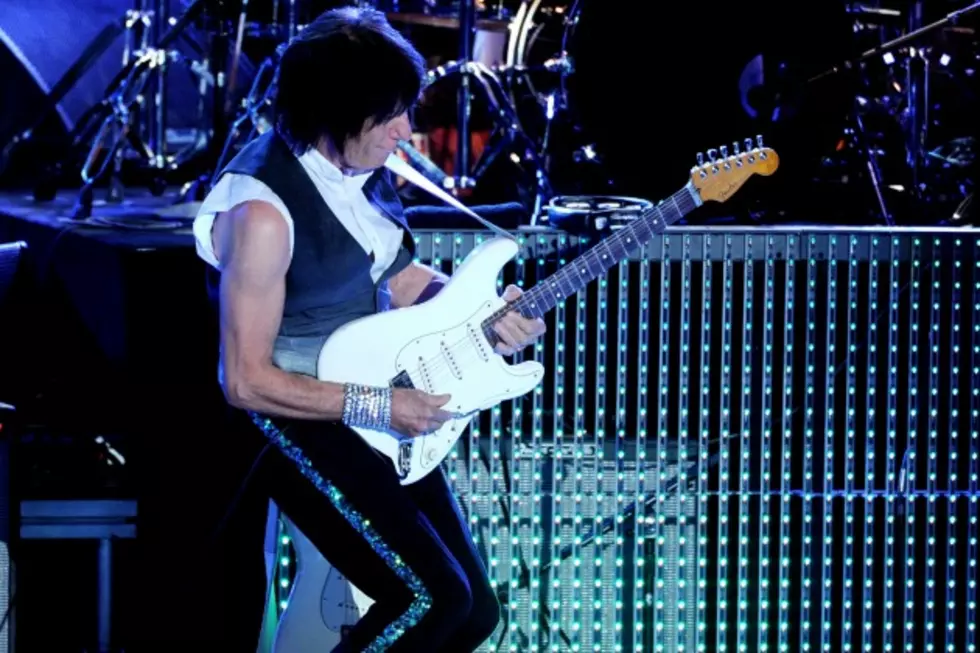 Jeff Beck Readying New Album for 2014
Kevin Winter, Getty Images
The news comes courtesy of Beck's official website, which reveals that "After taking a very short well earned break post his recent tour with Brian Wilson, Jeff has been spending most of his time with his new band (Rhonda Smith – Bass, Nicholas Meier – Guitar, Jonathan Joseph – Drums and Lizzie Ball – Violin) in the studio." As for what shape the sessions are taking? Beck's webmaster is playing coy: "We won't say too much at present. Suffice to say - Watch this space – It will be Epic!"
The new set will be Beck's first new batch of studio recordings since 2010's 'Emotion & Commotion,' which peaked just outside the Top 10 on the Billboard album chart and netted a Best Pop Instrumental Performance Grammy for his cover of the Puccini aria 'Nessun dorma,' along with a Best Rock Instrumental Performance Grammy for the Beck original 'Hammerhead.' That album found Beck working with guest vocalists and employing a 64-piece orchestra, as well as relying fairly heavily on well-known outside material, standing in contrast to the trio of electronic-laced LPs ('Who Else!,' 'You Had It Coming' and 'Jeff') he recorded between 1999-2003.
In addition to the new solo album, Beck has reportedly been heavily involved with Wilson's latest recordings, which have been rumored to take the shape of everything from a collaborative single LP to a triple-album set tying together pop songs, instrumental tracks and an interwoven suite. "Some of the stuff is very mellow," mused Wilson in a recent interview, adding that the lyrical themes include "summer and love affairs and stuff like that" and promising, "You're going to like it very much."