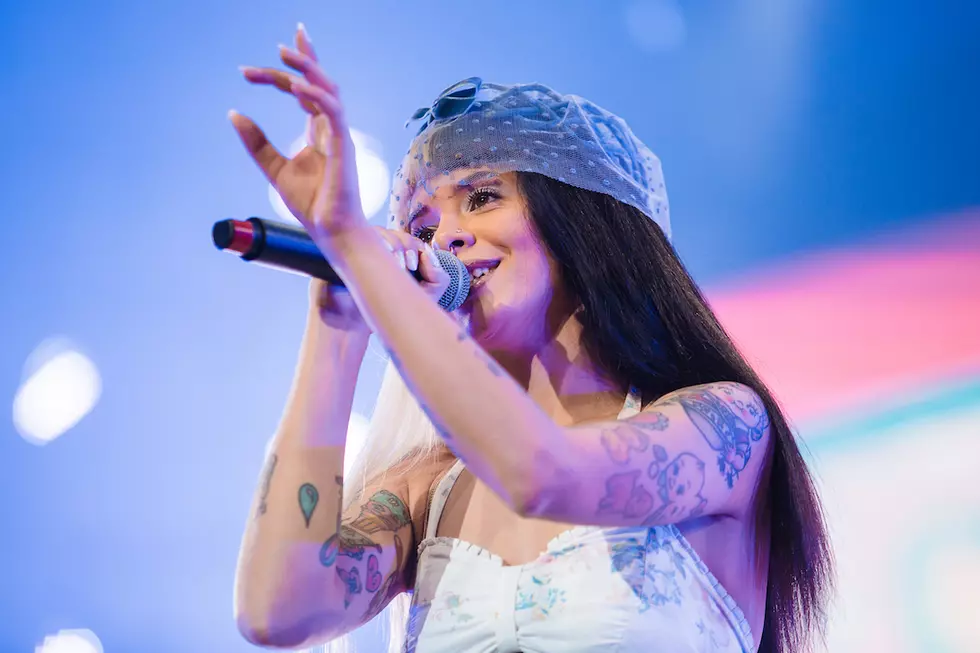 Melanie Martinez Issues New Statement on Alleged Sexual Assault
Mauricio Santana, Getty Images
Melanie Martinez has resurfaced with another statement regarding the accusations of sexual assault pinned against her by the singer's supposed former best friend, Timothy Heller.
The Voice favorite shared a note on Twitter last night (December 9) to acknowledge her supporters for their staunch investigative efforts to help clear her name as an alleged sexual assailant.
In her most recent statement, Martinez writes, "I understand how hard it could be to see my side of the story, considering no one with a heart would want to invalidate anyone speaking up about this topic. I want to thank my fans who took the time to research the timeline, analyze past Instagram photos, and question the story being told, which reveal her false statements."
"I trusted so many people in my life who took advantage of that trust for their own personal gain," the 22-year-old added. "Please know that my intentions with everything that I do in my life are always pure and I would never be intimate with someone without their absolute consent."
Martinez's nod to her fans hints at a newly-discovered piece of evidence that started floating around Twitter on Wednesday (December 6), which seemed to suggest a discrepancy in Heller's original timeline of the events claimed to have happened on June 25, 2015.
A Twitter user by the name bro party shared a set of Instagram posts on Friday (December 8) that may indicate that Martinez and Heller were, in fact, on opposite ends of the country on the date in question.
One Instagram places the singer in New York en route to LA, while another from a supposed acquaintance of Heller's places her in LA from June 21 through June 24. With that, the user believes it is highly unlikely Martinez could have pressured Heller for sex in the way she described in her initial claim if they were in different states.
The follow-up statement also comes after Martinez's direct denial of the chain of events cited in Heller's accounts of sexual assault against her, to which the singer responded: "I am horrified and saddened by the statements and story told tonight by Timothy Heller. What she and I shared was a close friendship for a period of time. We came into each other's lives as we were both starting our careers as artists, and we tried to help each other."
"We both had pain in dealing with our individual demons and the new paths we were forging, but I truly felt we were trying to lift each other up," Martinez wrote Monday (December 4) before contending that the act in question was a consensual experience. "She never said no to what we chose to do together. And although we parted ways, I am sending her love and light always."
Notwithstanding, Heller's open letter tells a much different narrative. In it, she maintains that after rejecting the "Dollhouse" artist's tenacious advances, Martinez got her high during a sleepover then proceeded to touch her breasts before administering oral sex and the use of sex toys against her wishes.
"I said no, repeatedly," Heller said in her account. "But she used her power over me, and broke me down. Just so there is no confusion, I was molested by my best friend...That's what happened."
Melanie Martinez's Best Live Vocals