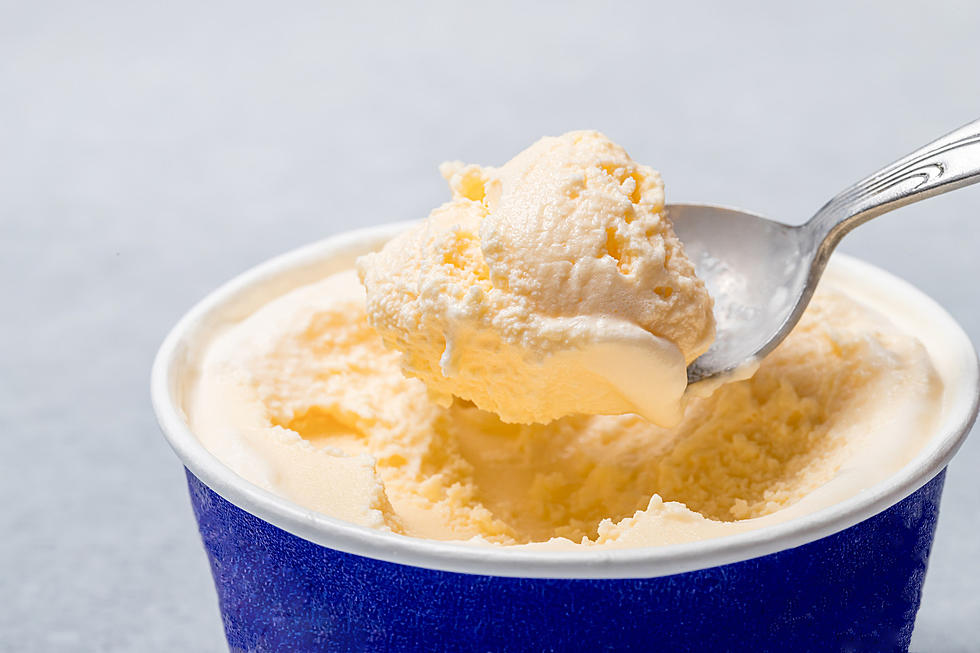 Get Ready Oklahoma Hidden Valley Ranch Flavored Ice Cream is Coming to Walmart
flyingv43
Happy National Ranch Dressing Day! To help celebrate this momentous occasion Hidden Valley Ranch has teamed up with Van Leeuwen to create a ranch-flavored ice cream. It will be unleashed later this month.
Will you be trying the new Ranch ice cream? scroll down to take the quick poll
That's right coming soon you'll be able to get Ranch dressing-flavored ice cream. It will only be available for a limited time and only at Walmart. They plan to release the new flavor on Monday, March 20th (03-20-23).
The new Hidden Valley Ranch ice cream is coming to Walmart
It certainly sounds interesting and being a BIG FAN of Ranch myself I have to give it a try. It's been described as a sweeter version of the original Hidden Valley Ranch with a hint of flavorful herbs and creamy buttermilk.
The new Hidden Valley Ranch Van Leeuwen ice cream will only be out for a limited time
The few people who have tried it actually like it. Except for those who aren't fans of Ranch dressing in the first place. From what's being said it does have an unusual "onion or garlic" smell to it but tastes really good.
Hit play on the video below for more details on Hidden Valley Ranch ice cream
Start looking for Hidden Valley Ranch Van Leeuwen ice cream in the freezer at Walmart starting Monday, March 20th (03-20-23). It's out for a limited time and will only be available until the end of May (05-31-23).
Check out 25 hilarious & naughty personalized tags denied by the Oklahoma DMV below
Visit the official Hidden Valley Ranch website here for more information. We've waited for what seems like a lifetime for this moment. I'm looking forward to it, how about you? Take the quick poll below & let us know.
25 hilarious Oklahoma personalized tags DENIED by the DMV
A great way to personalize your vehicle is with a custom license plate. There are some pretty creative and funny tags running around the Sooner State. Some are easy to get, others will have you scratching your head trying to figure it out what it says. Personalized plates are very popular and we're seeing more of them on the road every day. However, there are some rules and restrictions when it comes to what you can and can't put on your plate. If it's considered obscene, vulgar, demeaning, or includes any mention of drugs, alcohol, or illegal activities it will be DENIED. Check out the photo gallery below of some of the most hilarious tags that were rejected by the Oklahoma Department of Motor Vehicles. WARNING: some of these could be considered offensive so if you're easily offended proceed with caution. You have been officially warned.
Look inside this EPIC $5,495,000 Oklahoma Estate
It's being called the premier luxury listing in all of Oklahoma on
Zillow.com
. This massive mansion in
Arcadia, OK. at 400 Deep Fork Circle
is listed by
Ty Burnett of Engel & Voelkers Edmond
. It currently has an asking price of
$5,495,000
making it one of the most expensive houses for sale in the Sooner State. This epic 12,020 square foot estate sits on over 2.5 acres and features 7 bedrooms and 9 bathrooms. It comes with its own guest house, resort infinity pool, cabana, and gym. The chef-inspired kitchen features all professional, commercial-grade appliances. There's a THX theater room and entertainment suite complete with its own bar. The master bedroom has a see-through fireplace, huge celebrity-style closets a garden room, and heated marble floors in the master bath. It has a basement a wine cellar and tons of outdoor patio and sitting areas.
Scroll through the pictures below and take a virtual tour of this epic estate in Arcadia, OK.
Check out Oklahoma's Top 10 Irish pubs
Oklahoma is home to some of the very best and most famous Irish Pubs to be found anywhere in the U.S. While you might not think of the Sooner State when it comes to Irish pubs, you'd be surprised. Most major cities in Oklahoma have an Irish Pub of some kind, so you're never too far away from one no matter where you're at. These places are perfect anytime, any day, but on Saint Patrick's Day it's even better. Enjoy some of the very best food and drink to be had anywhere and celebrate St. Paddy's at any of these epic Irish pubs.
Take a virtual tour of this massive 7.5 million dollar Oklahoma mansion
Take a look inside this massive Oklahoma mansion that's up for sale. This epic estate is one of the most impressive and expensive houses currently for sale in the Sooner State with a price tag of
$7,500,000
. This one-of-a-kind property is located at
6907 Avondale Drive, Nichols Hills in Oklahoma City, OK.
It's one of the most incredible and luxurious homes on
Zillow.com
and is listed by
Cole Strickland
of
Metro Mark Realtors
. This 6 bedroom, 9 bathroom 11,412 square foot multi-story home boasts all the very best in features and amenities. It sits on 1.7 acres and even has its own tennis court and swimming pool. That's just the beginning.
Scroll through the pictures below to take a virtual tour of this EPIC MEGA-MANSION in OKC.