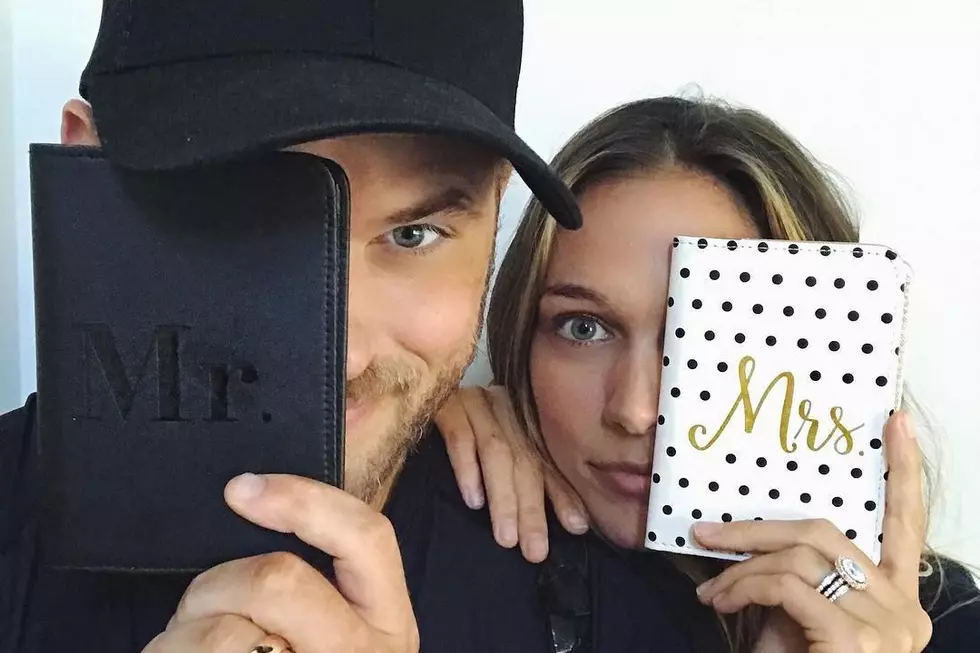 'Twilight' Star Kellan Lutz Secretly Weds Fiancée Brittany Gonzales
Instagram (@brittanybg)
Sorry Twihards, another vampire is officially off the market.
On Thanksgiving Day (November 23), Twilight alum Kellan Lutz and his now-wife, Brittany Gonzales, shared an Instagram announcing they had just gotten hitched over the holiday.
"If you know me at all you know Thanksgiving is my FAVORITE holiday of them all!!" Gonzales wrote in the caption for the pic her and the 32-year-old actor sporting "Mr. & Mrs." passport cases. "While I try to live everyday [sic] grateful for everything and everyone in my life, this Thanksgiving one of the things I'm most grateful for is that I get to do life's adventures with this guy aka my HUSBAND for the rest of our lives!!!!! I love you so much [Kellan Lutz]."
Following suit, Lutz also shared the nuptial news and excitement with his fans on Instagram, writing: "This year has been the best year of them all and I am extremely thankful and grateful to go on all of life's adventures with my best friend and dream wife!!!"
While the couple has since decided to go public with their relationship in December 2016 with a touching Instagram post showing the two of them holding hands, the newlyweds had mostly kept their love life private.
This past October, however, Lutz and Gonzales took their relationship to the next level when they revealed their engagement during an appearance on the daytime talk show Steve, referring to his then-fiancée as "the light of my life."
Congrats, Kellan and Brittany!