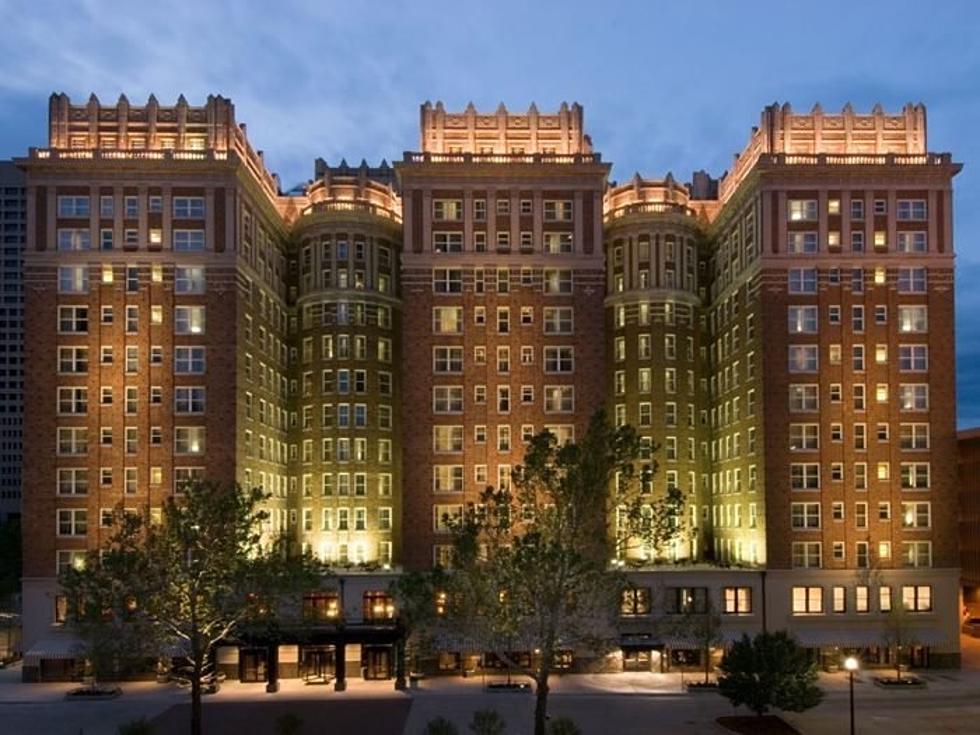 Would You Stay At Oklahoma's Haunted Hotel?
SkirvinHilton.com
Would you be take on the task of staying in a haunted hotel? Odds are, what people hear late at night and randomly throughout their time in this hotel is just the normal creaks of any building over one hundred years old. You see, the Skirvin Hotel was built in 1911, and has been in use by many different ownership companies throughout its life. On the cases of what people swear they see, well that's another matter altogether.
Originally built to house 225 guests, Skirvin Hotel has grown a lot over the last century. By the 1930's, there had been quite a bit of construction on the site swelling its count to 525 rooms. Everything went pretty well for the next 50 years, but at the end of the 1980's, as Oklahoma City drowned in its own faults of population shrinkage and a deteriorating downtown area, the Skirvin Hotel closed in 1988. There were rumors prior to closing of hauntings throughout the building, but in a downtown area as violent as 1980's OKC, it's understandable that stories like this would take hold.
By the end of the 90's, OKC leadership was hard at work not only cleaning up the downtown area, ridding it of crime, but also trying to build out something new. When Bricktown opened in 1998, it was literally just a baseball park and a concert venue. The Oklahoma City 89'ers baseball club changed their name to The OKC Redhawks and moved into the newly established Bricktown. Builders swarmed the area looking to renovate the old warehouse buildings and develop new structures too, but it took years to get where it is now. In 1999, one man had the idea to buy the run down Skirvin Hotel, renovate and slap a hefty pricetag on it. After the typical Oklahoma political Good Ole Boy system finally ran its course, the hotel was renovated, picked up by Hilton, and reopened in 2007 just in time for Bricktown to really become a destination for travelers.
You would think that a 100% renovated hotel wouldn't have any ghosts in it. Literally, the only thing saved of the original building was the exterior and the inner support structure. But still, haunted rumors persisted, mostly flamed by NBA players that were in town playing the OKC Thunder. That pretty much brings us to today.
If you'd like to do the pseudoscience and take your chance catching a little ghosty action for yourself, room rates start at $160/night. All in all, that's pretty cheap for Bricktown.