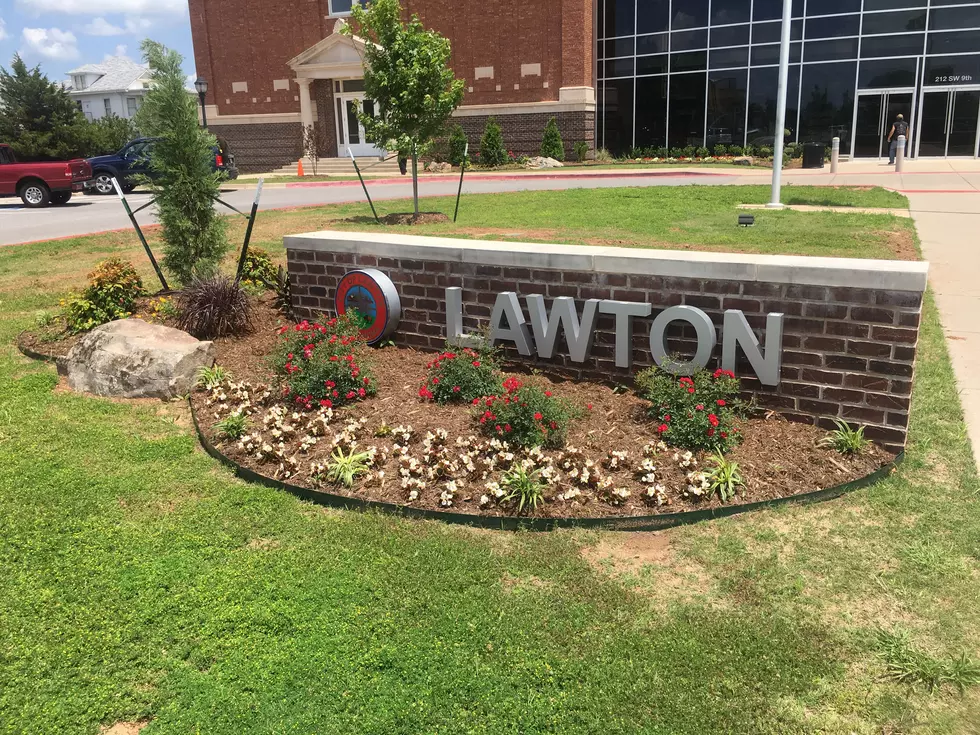 What Changes or Improvements Would You Make to Lawton, OK?
TSM Lawton: Critter
If it were up to you what would be the one thing you would want to be fixed and/or changed in Lawton, Fort Sill most? I think it's fair to say most, if not all of us, have a list of things we'd like to see addressed.
SCROLL DOWN TO TAKE THE QUICK POLL ABOUT IMPROVEMENTS IN LAWTON, OK.
So what is at the very top of your list? Would it be roads and infrastructure, maybe water, sewer, and electrical upgrades? Or how about economic growth and development? I'm sure some will say more entertainment and things to do. All of which are important and relevant. But if you had to choose one, what would it be?
We'd all agree that the roads in Lawton, Fort Sill are in serious need of attention
Lawton, Fort SIll is growing and over the past 5 to 10 years we've seen a lot of positive changes and new businesses moving to the area and opening up. Years ago who would have thought we'd get a Target, Khols, Academy, and some of the other great places to shop and eat? Things are certainly looking up for our happy, humble, medium-sized metropolis that's for sure. And here's the good news, more is on the way!
TAKE THE POLL BELOW ON WHAT CHANGES YOU'D MAKE TO LAWTON, FORT SILL
Like any town or city, we have our issues and problems, but overall Lawton, Fort Sill is doing well. Better than a lot of other places, not only in Oklahoma but in the Nation. Especially when you consider the past couple of years with the pandemic and everything else that's happened. We continued to see progress and even new construction and businesses open, despite what was going on. That's quite an accomplishment.
A big concern in Lawton, Fort Sill is the crime rate, gangs, drugs, and general safety
So we do have some positive things happening, but like anything else, the negative always gets the attention. That's just human nature. I mean think about it. If you have a great experience how often do you say something about it? Now, let's say you have a bad experience, you'll tell everyone who will listen. That's just the way it goes. That's not to say it isn't valid, it is and we need to discuss both the positive and negative.
WHAT CHANGES ARE MOST IMPORTANT TO YOU? TAKE THE QUICK POLL BELOW
We do have some things in Lawton, Fort Sill that are in need of attention and fixing. For me, the roads are at the top of the list. We have streets in town that eat cars, no joke. In my opinion, there's a lot of work that needs to be done with the city's infrastructure. So if you were in charge what would you want to change?
Lawton, Fort Sill's water and sewer systems are also in need of repair & attention
All the submissions and comments will be put together to create an online listing of the things "we the people" would like to see fixed, changed, or in some cases done away with. So whatever it is let your voice be heard and let us know what you think. Be an active participant in this experiment in self-government and express your opinions. You can also take the quick poll below and let us know your thoughts.
Take a virtual tour of the top 5 most luxurious & expensive Airbnb rentals in and around Lawton, Fort Sill
If you're looking for a place to stay for your next staycation. Or maybe you're considering coming to the Lawton, Fort Sill for vacation, military graduation, business, reunion, or family get-together you'll definitely want to check out these incredible Airbnbs. You could make your accommodations a part of the experience itself! Even if you're in town on business instead of pleasure staying at any of these homes would be a welcomed break from the same old, same old. These are some of the most luxurious and expensive Airbnbs in and around Lawton, Fort Sill. Some are in town others are in the mountains, Medicine Park, and Elgin, OK.
Things Goodwill Doesn't Want You to Donate
Goodwill
has always had an impossibly solid business model... People give their stuff to them for free. Goodwill sells it in-store and online. Instant profits... but there is a limit to what they will accept on the back dock. Here's a quick rundown of what Goodwill might turn away.
The best Lawton, Fort Sill Facebook pages & groups to join, follow & be a part of.
If you just moved here, welcome to Lawton, Fort Sill we're glad you're here. It can be difficult moving and starting up in a new place. Trying to make friends, find things to do, get more information about the town itself, and just get acquainted with all the goings-on. We're here to try and help you out with a list of the best Lawton, Fort Sill Facebook pages and groups you should join, follow and be a part of.
Getaway, Relax, Unplug & Unwind at Oklahoma's Premier & Most Luxurious "Glampgrounds" Located in Lawton, OK.