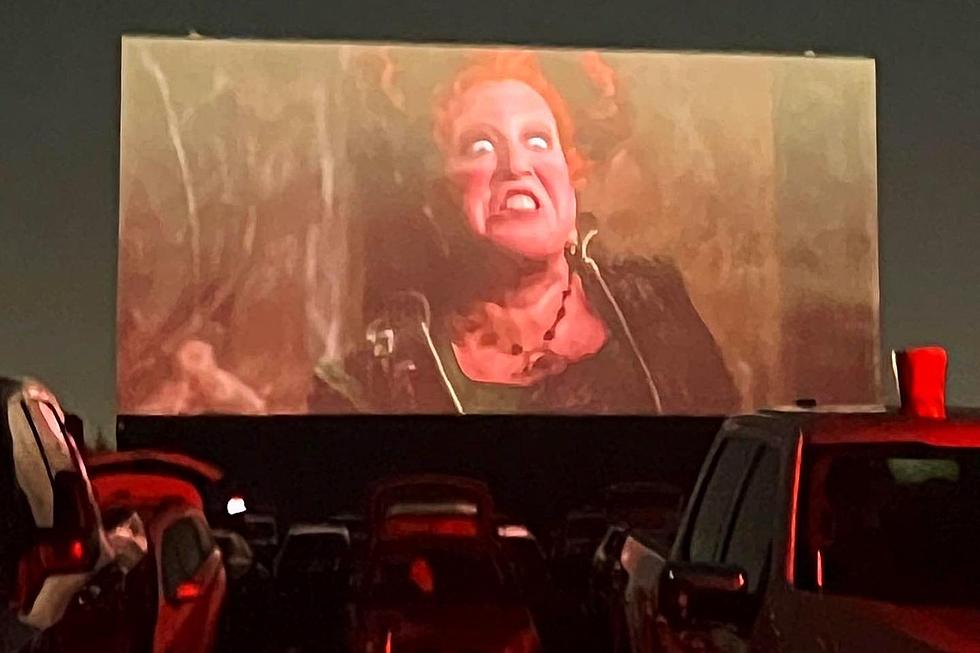 Oklahoma Drive-In Theatres to Celebrate 30 Years of Halloween Classics
Winchester Drive-In Facebook
It's finally Halloween weekend in Oklahoma! This year, two classic Halloween movies will be celebrating 30 years, and two Oklahoma drive-in movie theatres will be showing back-to-back screenings of the classics.
I'm guessing 1993 was the best year for Halloween movies because two absolute classics made their debuts that year. "Hocus Pocus," the story of the Sanderson Sisters, first put a spell on movie screens July 16, 1993.
Then right before Halloween, Tim Burton's "The Nightmare Before Christmas" started haunting movie theatres on Oct. 29, 1993. Just in time for viewers to travel to Halloweentown for the spooky holiday that year.
See both Halloween classics back-to-back at two Oklahoma drive-in theatres!
Over the past 30 years, both "Hocus Pocus" and "The Nightmare Before Christmas" have become Halloween classics! You can see decorations, costumes, t-shirts, accessories and much of the Sanderson Sisters and Jack Skeleton every Halloween. And if watching the films Halloween weekend is part of your Halloween traditions, then shake things up this year by watching the films at two of Oklahoma's historic drive-in movie theatres!
Chief Drive-In Theatre - Chickasha, Oklahoma
Chief Drive-In Theatre in Chickasha, Oklahoma, will have back-to-back showings of "Hocus Pocus" and "The Nightmare Before Christmas" Friday and Saturday. According to the drive-in theatre's Facbook page, this a rare opportunity because Disney hardly ever lets their old movies out of the vault!
Winchester Drive-In - Oklahoma City, Oklahoma
The Winchester Drive-In in Oklahoma City will also have a back-to-back showing of "Hocus Pocus" and "The Nightmare Before Christmas" for a night of Halloween fun and nostalgia!
7 Oklahoma "Must Experience" Drive-In Movie Theaters
If it's been a while since you've been to the drive-in movie theater or if you've never had the chance to go before, now's the time. Oklahoma has several drive-in theaters all across the Sooner State. Chances are you're close to one or close enough no matter where you're at. We have drive-in theaters in OKC, Chickasha, Tulsa, Guthrie, Poteau, Springer, and Shattuck. And that's just to name a few places where you can find them. So if you're looking for a nostalgic good time and an epic evening head to any of these amazing drive-ins.
Gallery Credit: Don "Critter" Brown
The top 10 Oklahoma scream parks & haunted attractions
From truly terrifying to kid-friendly and everything in between. Oklahoma has some of the biggest, best and scariest haunted attractions and scream parks in the country. If you're looking for some fall family fun check out these amazing attractions for a frighteningly good time! If haunted houses aren't your thing you could always
hit the pumpkin patches & corn mazes by clicking here
.
In alphabetical order here are your top 10 "best" or "scariest" Oklahoma haunted attractions & scream parks to check out this Halloween if you dare:
Gallery Credit: Don "Critter" Brown