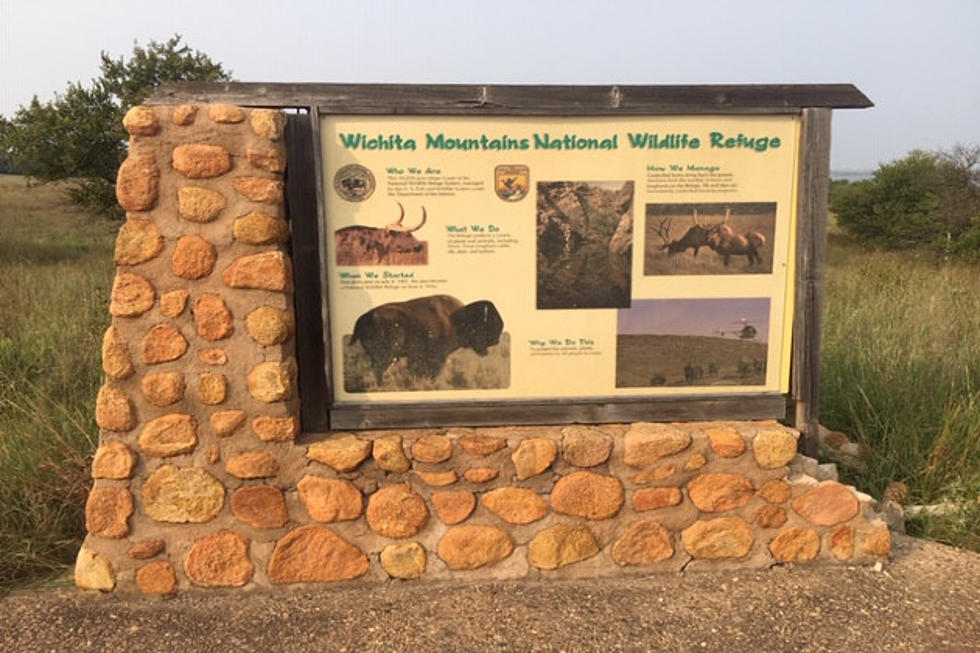 It's Finally Fall Oklahoma, Time to Go Camping in the Wichita Mountain Wildlife Refuge
TSM Lawton: Critter
Now that things are finally starting to cool off some, it's the perfect time to head to the mountains and do a little camping. While I do enjoy camping in the warmer weather I'm not a huge fan of camping when it's really hot, or worse hot and muggy.
Plus having a  campfire when it's cooler outside is the absolute best. It's looking like the weather will be around the mid-sixties and even in the mid-fifties for the next several days and weeks so there's plenty of time to get out there and enjoy it.
Take a trip to the Wichita Mountains Wildlife Refuge
Camp Doris in the Wichita Mountains Wildlife Refuge is a great place to go camping and it's available year-round. If you're looking for a place to go and a spot to call your own for a few days it's the perfect location. It's easy to get to and it's right next to Quanah Parker Lake it offers several different options from primitive to RV and trailer space. Plus, it's not too expensive to rent a spot for a weekend. Click here for all the details.
There are plenty of places to go hiking, fishing, and camping.
After you pitch the tent and set up camp, or park the RV or trailer you can go hiking, fishing, rock climbing, sightseeing and do all kinds of great outdoor activities. Camp Doris is somewhat central in the mountains and surrounded by several attractions including the Visitors Center, Sunset, the Holy City, Mount Scott, and the Parallel Forrest. If you get hungry you can always stop by the Meers Store and grab a Meer's burger!
The Wichita Mountains Wildlife Refuge is home to all kinds of species.
If you're looking for something to do with the family you could always head to the mountains. It won't break the bank or gas budget and most of the things you can do out there are free! It's a great place to go for a daycation or staycation to take a short break, get off the concrete and enjoy the great outdoors.
No trip to the refuge is complete without driving up Mount Scott.
It surprises me how many people live here and have never been to the refuge. We're very fortunate to have this in our backyard. Even if the great outdoors isn't your thing you can still drive through and see all the sites and wildlife. It's a beautiful drive and there's plenty to see and do, especially if you get out of the car and hit the trails.
Getaway, Relax, Unplug & Unwind at Oklahoma's Premier & Most Luxurious "Glampgrounds" Located in Lawton, OK.
Eleven Things Oklahoman's Eat When It's Cold
When it comes to the favorite foods in Oklahoma, most of them revolve around a grill. Whether it's steak, burgers, dogs, BBQ, beer can chicken, etc... If it can be grilled, it will be an instant favorite across all palates in this state. But what do Okies survive on when it's cold enough to require the wearing of pants and a hoodie? Here's the quick list of things every Oklahoma home should be pumping out when the endless Summer finally ends.
See the Most Epic & Unusual Oklahoma Airbnb Rentals!
Take a break from the boring and ordinary and make your next overnight stay more spectacular and memorable. These rentals are a lot more than just a place to stay, all of them could easily be a vacation destination and experience all on their own! If you're planning a staycation or vacation in Oklahoma you should definitely check out these epic and unusual
Airbnb
rentals versus booking just a plain old room at a hotel or motel. You could make your accommodations a part of the experience itself by staying at any of these amazing places in the Sooner State.
Scroll through the photo gallery below to check them out.
Where To See Fall Colors In Oklahoma
Whether it's the feeling you get when you see falls warm colors in the trees, or the comfort of a memory you recall from a younger time in your life, there are places in Oklahoma to see the beauty of autumn.