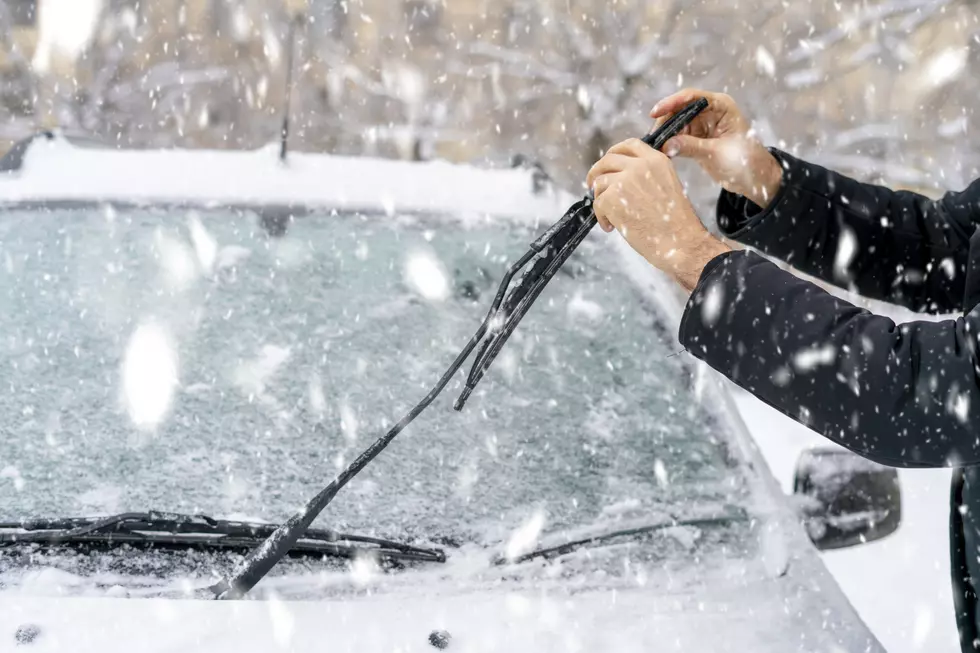 Snow & Ice in the Forecast for Most of Oklahoma This Week
ÃÂÃÂÃÂÃÂÃÂÃÂÃÂøÃÂÃÂâÃÂæÃÂÃÂÃÂðÃÂÃÂÃÂøÃÂÃÂÃÂû ÃÂÃÂÃÂàÃÂÃÂÃÂÃÂÃÂÃÂÃÂôÃÂÃÂÃÂõÃÂÃÂÃÂýÃÂÃÂÃÂúÃÂÃÂÃÂþ
Looks like Oklahoma is expecting more snow and ice later this week according to the latest weather forecasts. Maybe we'll get lucky and it will be like a few weeks ago and not be as bad as predicted.
One thing's for sure, it's definitely cold outside. Temperatures will be in the teens in the overnights over the next few days and hovering around the mid-twenties during the day with a chance for rain and snow.
Hit play on the video below to check out this week's weather forecast
Unlike a few weeks ago it's quite a bit colder and the ground temperatures will be as well. So if we do get any precipitation and it starts sleeting or snow there's a pretty good chance that it will stick and accumulate.
You'll want to stay weather aware over the next couple of days, at least through Thursday just to be on the safe side. Things could get bad weather-wise along with the road conditions so have a plan B, C, and D.
Stay up to date with what Mother Nature is up to with the National Weather Service
Check the National Weather Service for updates by clicking here to visit the official website. It wouldn't hurt to plan ahead and get the bread and milk just in case. Hopefully, it won't get too bad but I wouldn't bet on it.
Keep it tuned to your local news and weather channel/station to stay up to date with all the latest updates. Fingers crossed that it passes us by but it's not looking good right now. Better to be prepared, than not.
Basic Driving Tips For Snow & Ice
While you would assume that these are common knowledge, you'd be surprised how many people haven't lived in a place where they would learn these skills.
Eleven Things Oklahoman's Eat When It's Cold
When it comes to the favorite foods in Oklahoma, most of them revolve around a grill. Whether it's steak, burgers, dogs, BBQ, beer can chicken, etc... If it can be grilled, it will be an instant favorite across all palates in this state. But what do Okies survive on when it's cold enough to require the wearing of pants and a hoodie? Here's the quick list of things every Oklahoma home should be pumping out when the endless Summer finally ends.
Take a virtual tour of this massive 7.5 million dollar Oklahoma mansion
Take a look inside this massive Oklahoma mansion that's up for sale. This epic estate is one of the most impressive and expensive houses currently for sale in the Sooner State with a price tag of
$7,500,000
. This one-of-a-kind property is located at
6907 Avondale Drive, Nichols Hills in Oklahoma City, OK.
It's one of the most incredible and luxurious homes on
Zillow.com
and is listed by
Cole Strickland
of
Metro Mark Realtors
. This 6 bedroom, 9 bathroom 11,412 square foot multi-story home boasts all the very best in features and amenities. It sits on 1.7 acres and even has its own tennis court and swimming pool. That's just the beginning.
Scroll through the pictures below to take a virtual tour of this EPIC MEGA-MANSION in OKC.
The Frozen Wichita Mountains
When Southwest Oklahoma gets a rare blizzard with serious snowfall, the mountains take on a fresh and stunning look. It's something we all get to experience thanks to the video and camera work of a few awesome locals with a stellar YouTube channel,
The Pemberton Boys
. They flew their drones and explored the mountains across SWOK while the views were grand, putting it online for everyone to enjoy.