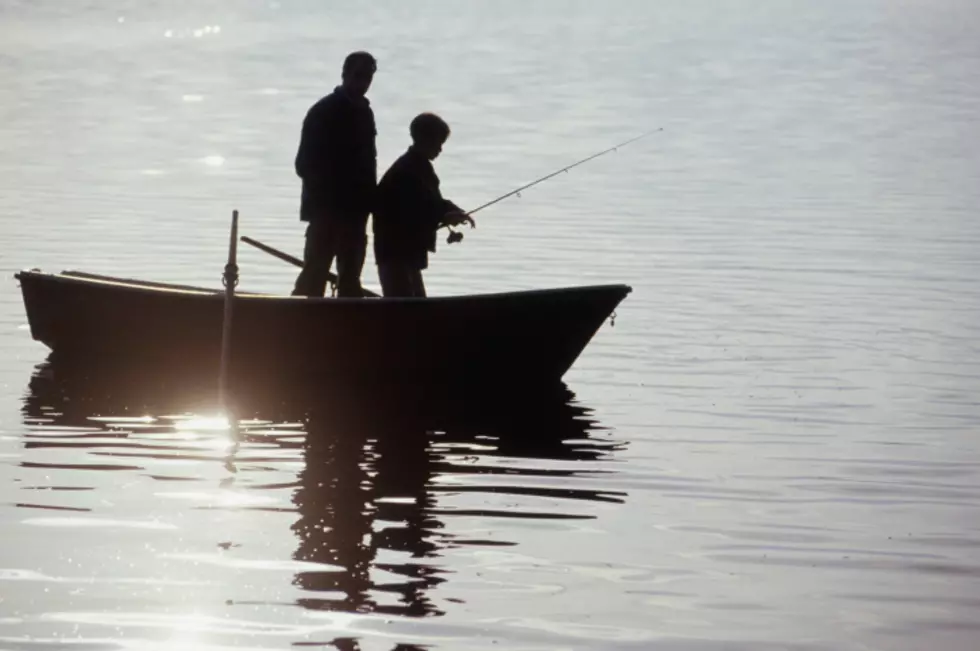 Salt Water Fishing In Oklahoma? Really?
David De Lossy
How often do you see some Chad rolling down the road in a proper mall-crawler sporting the infamous "Salt Life" sticker on the back window deep in the depths of landlocked Oklahoma? I see it surprisingly often. I guess it's because Lawton, being a military town, is so rich in diversity that we literally have people living and working here from every corner of our country, including the coast. Or more likely, that sticker was an impulse buy at the tchotchke shop on the beach at Galveston. Who knows, maybe it even came with a free puka shell or shark tooth hemp necklace. Regardless, there's a ton of them in the wilds of our concrete jungle. The question is, where are people living their salt lives living here? Turns out, you can live that salt life at one Oklahoma lake.
Way up in Northern Oklahoma, just outside of Jet, you'll find one of the most unique destinations in the world. A sprawling vibrant white salt plain that remains a remnant of a long past inland ocean. It's one of the only place in the world you can dig for selenite "healing" crystals, as many as you can carry. It's also the only place in Oklahoma you can swim and fish in a saltwater lake.
So, what kind of saltwater fish would you expect to find in this lake? Mahi mahi? Grouper? Humuhumunukunukuapuaa? No exactly. While Great Salt Plains Lake is saltwater, it's not tropical and you'll find a lot of domestic fish in these waters for the same reason you won't find actual saltwater fish... It's only about half as salty as the ocean... but it is still saltwater. Catfish, sand bass, hybrids, and saugeye are regularly stocked in this lake, and as the free fishing weekend is this weekend, it might be just the thing you need to have yourself a weekend in Jet. Let the kids swim in the saltwater, do a little free fishing, dig for crystals, wonder how it gets so hot in a place so reflective and white. Sounds like a blast.
Pro-Tip: Take lots of towels and spare shoes. The salt gets everywhere.
How Many in America: From Guns to Ghost Towns
Can you take a guess as to how many public schools are in the U.S.? Do you have any clue as to how many billionaires might be residing there? Read on to find out—and learn a thing or two about each of these selection's cultural significance and legacy along the way.