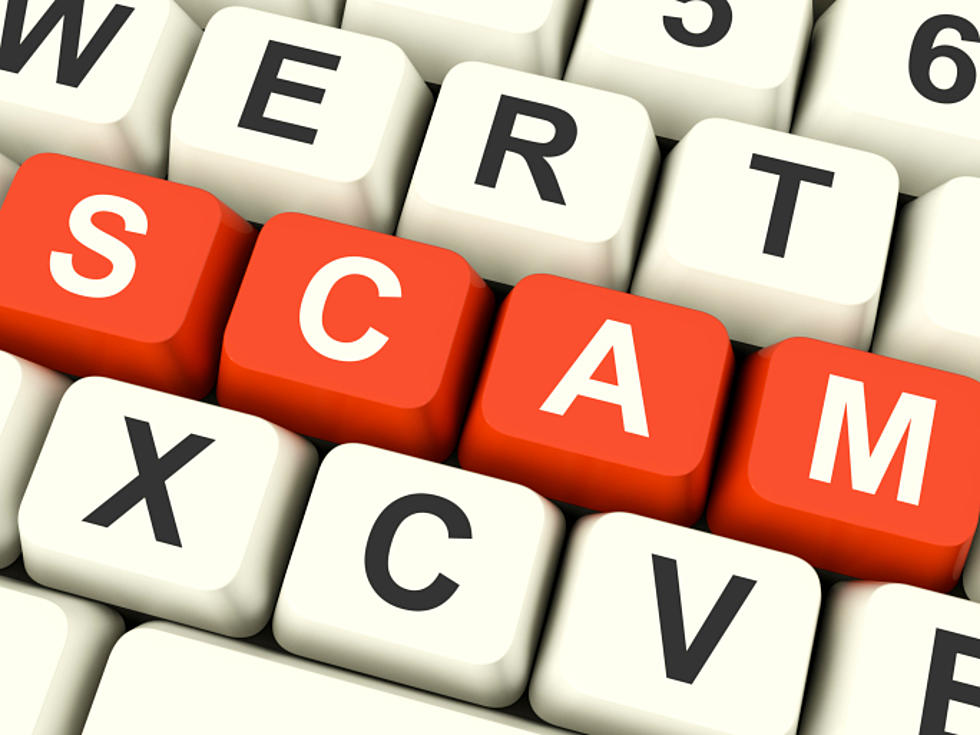 Scam Alert for Oklahoma Medical Marijuana Licensees
Stuart Miles
New year, new scam. We're not even a full week into 2022 and there's already a new scam that's trying to rip people off, hack into their computers and steal their identities. It didn't take long for scammers to come up with another way to get your personal details and attempt to rob you of hard-earned cash and good name.
I was running down rabbit holes on YouTube yesterday evening and ran across a quick video from KOCO 5 News about a new scam that affects OMM (Oklahoma Medical Marijuana) licensees. It's an email scam that has links and attachments and looks official like it came from the OMMA (Oklahoma Medical Marijuana Authority). If you click on the links or open the attachments you could get everything from a virus, spyware, or could even have your computer/device hacked and your identity stolen. It looks very official, but it's not. Hit play on the video below from the KOCO 5 News YouTube channel for all the details on this new scam:
So first things first. If you're an Oklahoma medical marijuana license holder and receive any emails or other communication from the OMMA make sure it's official and legit. Check to see if the email address has is a .gov before clicking on any links or opening attachments. Scammers are really good at fooling you into thinking something's legitimate, so be on the lookout and double-check everything to ensure it's official.
The last thing you want to do is have your computer/device compromised, hacked, or taken completely out by a virus. Or worse have your identity stolen and risk losing critical financial information, account details and spend months repairing all the damage. So now you know, and knowing is half the battle...G.I. Joe!
The Dreadful Downtown Hauntings of Lawton, OK.
When it comes to ghost tales and hauntings Lawton, Fort Sill has more than a few scary stories to tell. The most active hauntings and paranormal/supernatural occurrences that have been reported seem to be centered around downtown Lawton. If you've lived here a while I'm sure you've heard a few of these terrifying tales yourself. If not check out the photo gallery below of the dreadful downtown hauntings of Lawton, OK.
Tour the most expensive house for sale in Oklahoma!
It's being called the most premier luxury listing in all of Oklahoma on
Zillow.com
. This massive mansion in
Arcadia, OK. at 400 Deep Fork Circle
is listed by
Ty Burnett of 525 Realty Group
. It currently has an asking price of
$5,950,000
making it the most expensive, if not one of the most expensive houses for sale in the entire state. So what will almost six million dollars get you? A lot! This epic 12,020 square foot estate sits on over 2.5 acres and features 7 bedrooms and 9 bathrooms. It comes with its own guest house, resort infinity pool, cabana, and gym. The chef-inspired kitchen features all professional, commercial-grade appliances. There's a THX theater room and entertainment suite complete with its own bar. The master bedroom has a see-through fireplace, huge celebrity-style closets a garden room, and heated marble floors in the master bath. It has a basement a wine cellar and tons of outdoor patio and sitting areas.
Scroll through all the pictures below and take a virtual tour of this one-of-a-kind epic estate located in Arcadia, OK.
Top 10 most terrifying towns & scary cities in Oklahoma
While Oklahoma is well known for its beauty and friendly people there are a few places in the Sooner State you'll want to avoid. These are the most terrifying towns and scary cities in the state. It's not that they're bad places, or plagued with crime and other negative factors. The towns and cities below have one single thing in common. They all have active paranormal and supernatural phenomenons. From ghost stories to urban legends and tragic tales. A lot of these places are well known to those who live in Oklahoma and even all over the nation. If you're looking to get scared or do a little ghost hunting you can start with the list below.
The Top 20 Oklahoma Towns That Suck To Live In
No matter what road you've traveled brought you to Lawton, at least you aren't stuck living in one of these sucky Oklahoma towns.