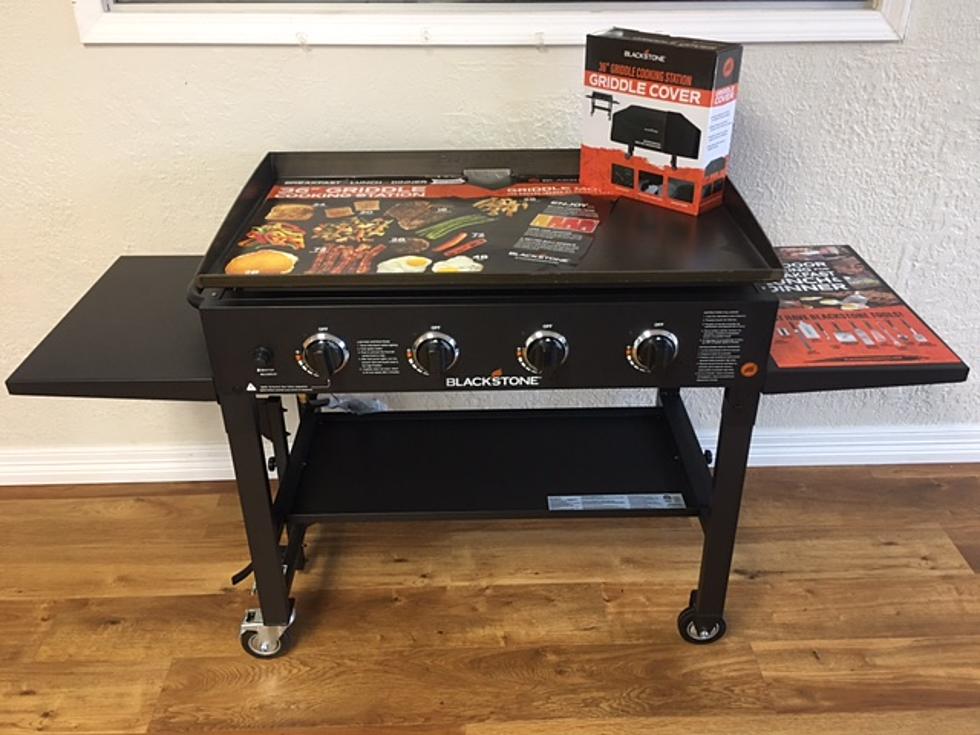 Win Dad a Blackstone Griddle Grill for Father's Day!
TSM Lawton: Critter
Do it for Dad! Coming up Sunday, June 20th (06-20-21) is "Father's Day" whatever you do don't forget about dear, old, sweet dad! You could win the ultimate Father's Day gift package thanks to the West side Ace Hardware and Carpet One along with the God's of war: Areas State Armory.
Imagine giving your Dad a 36" Blackstone Griddle Grill, complete with grill cover for Father's Day! That would sure beat ties, cheap cologne, socks, the "World's Greatest Dad" coffee cup or t-shirt any day. All Dad's would love to get this grill and would use it all the time, it would be the perfect present and one they could use year round. It truly is the gift that keeps on giving all year round. Unless you're a fair weather griller.
The Blackstone 36" Griddle Grill is quickly becoming the top pick of not only Dads, but anyone who loves to grill out. You can cook anything on it and with it's flat surface you can really do some incredible steaks, burgers, chops, really any meat and of course it's prime for a breakfast cookout!
I have a buddy who uses his all the time, he even cooks pizza on it and as strange as that may sound it's incredible! I wish I had one, maybe someday. You can't win unless you enter and Dad can't win unless you win it for him. Unless he enters the contest himself. Which there's nothing wrong with that, everyone's welcome!
All you have to do to enter is get social with us. It's super easy to do and the more social activities you do the more entries you'll earn and the better chances you have of winning! So do it for Dad and enter to win today.
If you win you can give it to him as a Father's Day gift. Or if you're one of those type of people you could keep it for yourself. Maybe let him use it when he comes over to visit or you could work out some kind of joint custody for the grill so everyone's happy. If you win it's totally up to you...Good luck!
LOOK: Here are copycat recipes from 20 of the most popular fast food restaurants in America