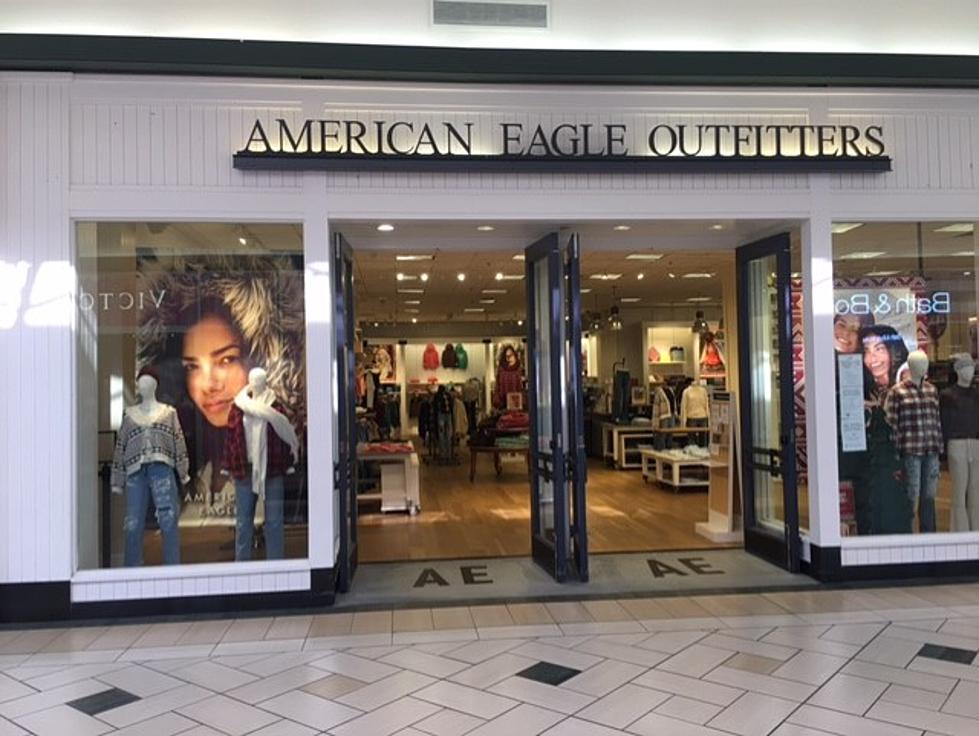 Another Lawton Store is Closing Down in the Mall AKA Central Plaza
TSM Lawton: Critter
This is starting to become a habit. It seems every week now we've been announcing confirmed news of more businesses leaving the mall AKA Central Plaza in downtown Lawton, Fort Sill. Most of these stores are closing up permanently and/or completely leaving town, not relocating outside the mall somewhere else.
This doesn't bode well for the City of Lawton and any hopes of retaining businesses once they purchased the mall for 14.6 million dollars last year. It's always bad news when businesses close up and move away, it's even worse for those who were employed and now have to find new jobs. It's been a rough year or so for the old Central Mall and we can only hope things turn around before it becomes an empty space.
Just within the past few weeks, we lost Chick-Fil-A which has been at the mall pretty much since the beginning. Last week we found out that Great American Cookie has plans to close and now it's been confirmed American Eagle Outfitters is leaving as well. Our mall AKA the new Central Plaza is quickly becoming a ghost town. I'd bet around half the mall is empty now, or real close to that.
One thing's for sure, there are more closed stores than open stores at the mall right now. So if you're looking for some retail space, there's plenty to choose from that's for sure. Now I know there are BIG PLANS to remodel and completely update the mall into the new Central Plaza. I just hope when and if it actually happens we'll have stores and restaurants there. Because at this rate none of the original stores will be there.
There's no telling when construction will get underway for the remodel. If you haven't seen the plans you can click here to check them out. I hope it happens and this becomes reality. The plans look amazing and I really want this to come together and for our community to succeed. Not to mention all the jobs and economic growth this would provide. Plus we need more options for shopping and eating out.
Honestly, we're more than likely a year, maybe 2 away from any significant construction taking place in downtown. In the meantime, we're losing business after business. I've seen a ton of comments online and elsewhere where people are saying "Of course, they're closing down, we have to remodel and that's the plan." That's not entirely true, again we're a year or so away from any real construction and these businesses are leaving now. Wouldn't it make more sense to stay open until construction begins?
The ones I've spoken to have no intention of returning once the mall is remodeled and becomes Central Plaza. As a matter of fact, all the businesses I've spoken to are closing permanently. They aren't closing due to planned construction, they're closing for other reasons and aren't considering reopening elsewhere in town. We'll have to wait and see what happens, but it's not looking too good right now.
America's Various Lawton's Ranked
For the record, Canada has a Lawton way off in Alberta but it doesn't count because a country's chosen icon can't be a leaf when it should have been an equally awesome bird of prey. 'Merica.
Look inside this Epic Eastside estate for sale in Lawton, OK.
Take a look inside of the most expensive house for sale in Lawton, Fort Sill. This mini-mansion is an epic Eastside estate that's listed for
$1,500,000
by
Jeanne Rock of Re/Max Professionals
. If you've been on the Eastside on Flowermound Road you may have seen this house, it's
located at 610 N.E. Flowermound Road.
It's a 3,900 square foot, 4 bedroom, 3 bath, 3 living room, 3 car garage home that sits on 54 plus acres!
If you'd like to see what $1,500,000 would buy you take a virtual tour, scroll through all the photos below:
Things To Do In Lawton - Fort Sill
Odds are, if you live here long enough, you'll simply forget how much awesomeness surrounds this community. It's like getting tired of an old toy, the new simply wears off... but, no matter what time of year it is, here are some things to do when you come to Lawton - Fort Sill
Legal Means Of Capital Punishment In Oklahoma
Oklahoma is the only state in the nation that offers more than two ways to carry out a death sentence. Here there are explained for the curious.