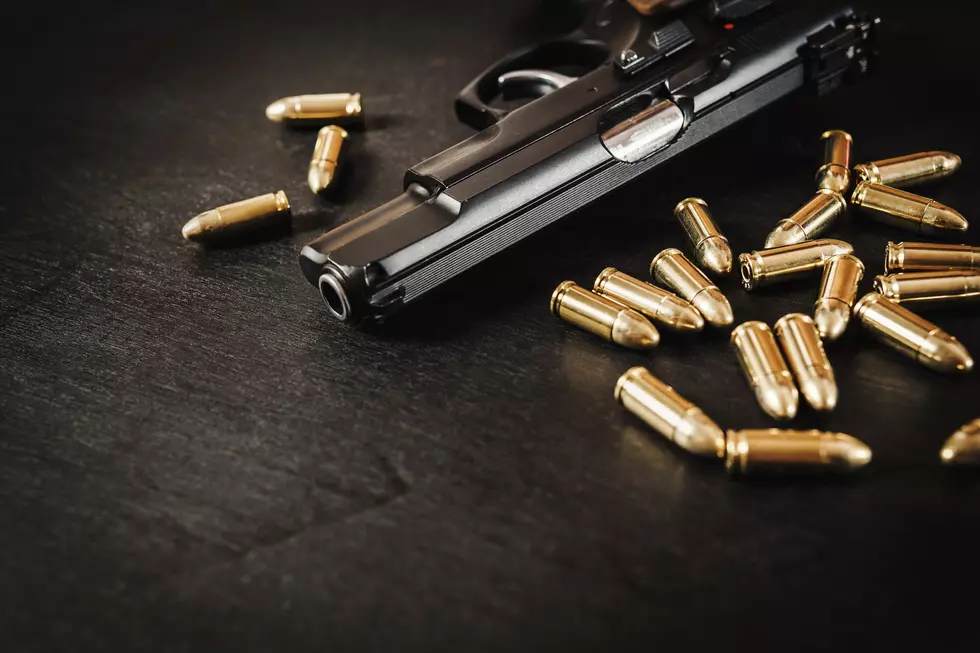 Confusion Over Oklahoma's "Constitutional Carry" is it Open, Concealed or Both?
Michal Oska
Over the past couple of weeks, there's been a lot of questions and misconceptions regarding Oklahoma's "Constitutional Carry" laws. A lot of people think that permitless carry in the Sooner State only applies to the open carrying of a weapon and that you can't carry concealed. Nothing could be further from the truth.
Oklahoma's "Constitutional Carry" law allows a law-abiding citizen and resident of the state who is legally able to purchase and possess a firearm the right to carry either open or concealed. For whatever reason, a lot of people think you have to carry in the open if you don't have a valid Oklahoma concealed carry permit.
The law went into effect back in November of 2019 after (HB-2597) passed. You can click here to review the bill in its entirety. It clearly states that a person can carry either open or concealed without a permit under Oklahoma's revised weapon(s) laws. All the same rules and regulations still apply from the SDA (Oklahoma Self Defense Act) so you'll definitely want to familiarize yourself with it. The only change is the state no longer requires that you obtain a CCW (Concealed Carry Weapons) permit to carry within the Sooner State.
Over the last couple of weeks, online and elsewhere people have repeatedly asked about the laws or I've heard others unintentionally pass along bad information by telling people that they couldn't carry concealed without a permit. Then this morning I came across a Reddit thread with the same questions from people who have been told incorrectly. Not too sure where or when the confusion started but it's circulating around.
Make sure you're well informed, read and review all the current Oklahoma laws as it relates to self-defense and the carrying of weapons before doing so, or advising others. A great resource for this is OK2A (Oklahoma Second Amendment Association). Check out their official website to stay up to date or you can visit their Facebook page. You can also contact them directly with any questions you may have about the state's firearm laws. There are a lot of people misinformed about the law and spreading misinformation.
Look Inside This EPIC $6,950,000 Oklahoma mansion!
Take a tour of this incredible mansion in Oklahoma City, OK that's for sale. If you have
$6,950,000
you could be the proud new owner of this one-of-a-kind estate. It's located at
9200 N. Sooner Road in Oklahoma City, OK.
and is listed by
Kermit Brown
of
Chinowth & Cohen Realtors
.Can you imagine actually living here?
Scroll through all the pictures for a look inside and take a virtual tour of this one-of-a-kind OKC mansion.
Top Mispronounced Towns That Show You're Not From Oklahoma
Just for funs, try to pronounce these town names before hopping to the phonetics...
See the Most Epic & Unusual Oklahoma Airbnb Rentals!
Take a break from the boring and ordinary and make your next overnight stay more spectacular and memorable. These rentals are a lot more than just a place to stay, all of them could easily be a vacation destination and experience all on their own! If you're planning a staycation or vacation in Oklahoma you should definitely check out these epic and unusual
Airbnb
rentals versus booking just a plain old room at a hotel or motel. You could make your accommodations a part of the experience itself by staying at any of these amazing places in the Sooner State.
Scroll through the photo gallery below to check them out.
See How The Ten Most Dangerous Cities In Oklahoma Rank
While some of Oklahoma's most dangerous cities may not be a total shocker, there are some real surprises on this Top Ten list.