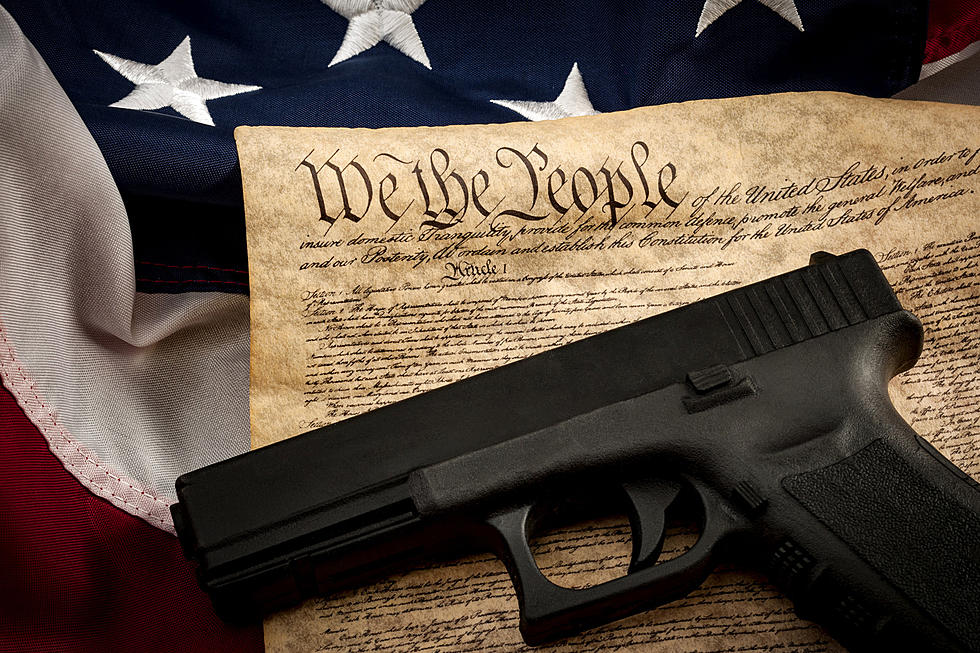 Oklahoma U.S. Senator Markwayne Mullin has Introduced the 'Tribal Firearm Access Act'
Moussa81
There's a new bill that's been introduced by Oklahoma U.S. Senator Markwayne Mullin (R-OK) called the "Tribal Firearm Access Act." It further protects the Second Amendment rights of Native American citizens.
SCROLL DOWN TO LEARN MORE ABOUT THE "TRIBAL FIREARM ACCESS ACT"
If passed it would allow all Tribal members to lawfully purchase firearms using their Tribal government-issued identification or I.D. Currently, Federal law prohibits the use of a Tribal I.D. when purchasing a firearm.
Oddly enough a person could use a foreign government-issued passport as proper identification when buying a gun, but Native Americans are unable to use their Tribal I.D. Needless to say, this really needs to change.
The "Tribal Firearm Access Act" would further protect the 2-A rights of Native Americans
That's exactly what this bill would do. It would amend the current Federal firearm laws to allow all Native Americans across the Nation to use their Tribal I.Ds as proper identification when purchasing a firearm.
CHECK OUT THE TOP 10 MOST POPULAR CARRY GUNS IN OKLAHOMA BELOW
Here's a quote from the official website of Senator Mullin. "Tribal citizens, and all law-abiding Americans, have a fundamental right to keep and bear arms." said Senator Markwayne Mullin. "For too long, a lapse in existing law has prohibited Tribal members from using their Tribal government-issued ID to lawfully purchase firearms. Our commonsense legislation corrects this unconstitutional infringement. I'm proud to be leading this legislation in the Senate to protect Tribal members' ability to exercise their Second Amendment rights."
This much-needed and overdue legislation will hopefully pass. You can get all the details about the "Tribal Firearm Access Act" click here to visit the official website of Oklahoma U.S. Senator Markwayne Mullin.
Top 10 most popular carry guns in Oklahoma
Check out the top 10 most popular carry guns in the Sooner State. While there are a wide variety of firearms and calibers to choose from for everyday carry (EDC) the handguns listed below are among the most purchased and widely used personal and home defense weapons in Oklahoma. These models and brands account for the majority of gun sales in the state and are among the most popular choices for EDC or home defense weapons (HDW). If you're looking for a quality reliable EDC/HDW these are all solid picks. Which by default makes them the most popular. WARNING: Seek proper training and instruction on firearm safety rules and the practice of safe gun handling skills prior to the loading and carrying and/or shortage of a firearm. The time to learn what to do and how to do it isn't when your safety and life depend on it. BE SAFE!
Top 12 trashiest Oklahoma towns & sleazy cities
It's a top 12 list you don't want to be on. Unfortunately, these 12 towns and cities have been selected as some of the worst and by worst I mean trashiest and sleaziest in the Sooner State. These dirty dozen were selected by Google using factors like crime, violence, drug abuse, unemployment, income rates, and even the overall appearance of the town or city. It factored in things like rundown or abandoned properties and vehicles when ranking how trashy or sleazy a town or city is. You can scroll through the photo gallery below for the results.
25 hilarious Oklahoma personalized tags DENIED by the DMV
A great way to personalize your vehicle is with a custom license plate. There are some pretty creative and funny tags running around the Sooner State. Some are easy to get, others will have you scratching your head trying to figure it out what it says. Personalized plates are very popular and we're seeing more of them on the road every day. However, there are some rules and restrictions when it comes to what you can and can't put on your plate. If it's considered obscene, vulgar, demeaning, or includes any mention of drugs, alcohol, or illegal activities it will be DENIED. Check out the photo gallery below of some of the most hilarious tags that were rejected by the Oklahoma Department of Motor Vehicles. WARNING: some of these could be considered offensive so if you're easily offended proceed with caution. You have been officially warned.
Top 10 safest towns & cities in Oklahoma
These 10 Oklahoma towns and cities have been ranked and named as the safest in the entire Sooner State. If you're looking for someplace to move, retire or visit and are worried about crime, these are the safest places. They have some of the lowest crime rates in the state, some have the lowest in the Nation according to
FBI crime statistics
and the most recent survey report from
safewise.com
. Most of the cities and towns that made the top 10 safest places this year are located in the southwest central portion of the state.
One town made it to the very top of the list at #1 for its 4th consecutive year, that's quite an accomplishment!