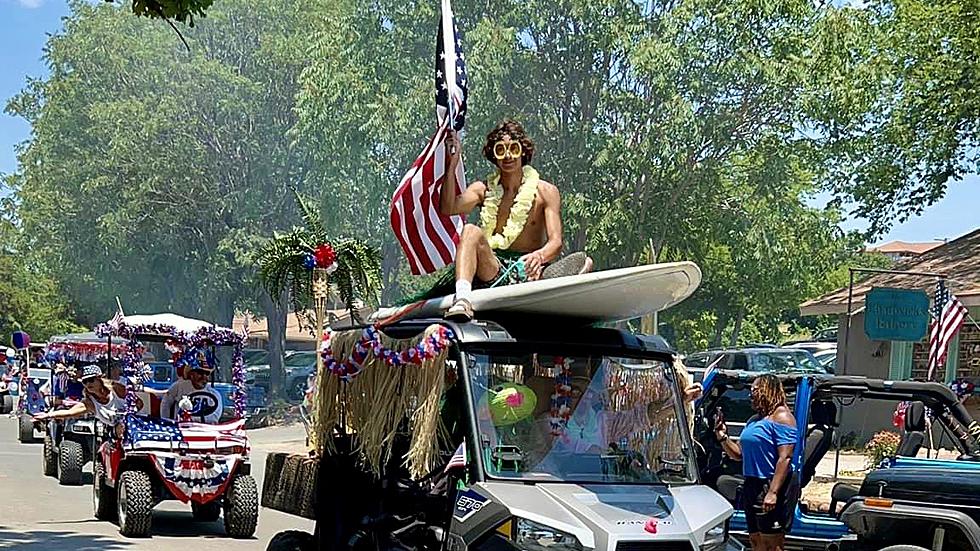 Rock Out for America at this Golf Cart Parade in Medicine Park, Oklahoma
Discover Medicine Park Oklahoma Facebook
In Oklahoma, most Fourth of July celebrations look the same. You usually have a festival with tons of family activities, food trucks and, of course, a big fireworks show. But Medicine Park, Oklahoma, has started a different tradition to celebrate America's independence: a golf cart parade.
There are a lot of Fourth of July celebrations happening in southwest Oklahoma this weekend. Lawton will host its two-day Freedom Festival on Friday and Saturday with various events and activities during the day and will culminate with a big fireworks show at Elmer Thomas Park Saturday evening.
And on Tuesday, July 4, Apache Casino Hotel will host its annual Heroes of America Fireworks Show. With both of those events happening back-to-back, it only makes sense that Medicine Park would do something completely different and fun.
The Carts Rockin America Parade will take place Sunday, July 2 in Medicine Park. The parade is scheduled to start at 2 p.m. Sunday and will make its way through Medicine Park. The golf carts are encouraged to be decorated as patriotic rock bands.
Enjoy Medicine Park's Carts Rockin America parade for free!
Of course, this awesome Fourth of July parade is free for people to attend, or even participate! The best decorated golf cart will receive a free, one-night stay at Medicine Park's InnHabit. Other prizes from local town merchants will be presented to other winners.
See below a full list of Oklahoma's best and biggest Fourth of July celebrations! And if you're in southwest Oklahoma, you should totally add Medicine Park's Carts Rockin America Parade to your list of celebrations!
Oklahoma's Best 4th of July Celebrations
There's nothing like celebrating America's independence in the heartland, and Oklahoma practically overflows with patriotism across the state. While most towns have their own celebrations, some are larger than others. Since it would be hard to catch all of them in one day, they're spread out a bit over two and a half weeks, pick one or more and let your American flag fly.
The Silo is one Oklahoma's most epic & unusual Airbnbs
Check out
the Silo at Lake Tenkiller
. It has to be one of the most unusual and beautiful Airbnb rentals in Oklahoma. It's a 3 bedroom, 1.5 bath home located at Lake Tenkiller and yes it's a silo. It can comfortably sleep up to 6 people and comes with all the best creature comforts including a fire pit out back where you can kick back, relax and take in the view. Not only is this one of the most unusual rentals available on Airbnb in Oklahoma it's also one of the highest-rated. It currently boasts a solid 5 out of 5 stars and everyone who has stayed there have been very complimentary about how wonderful it is. This place looks amazing!