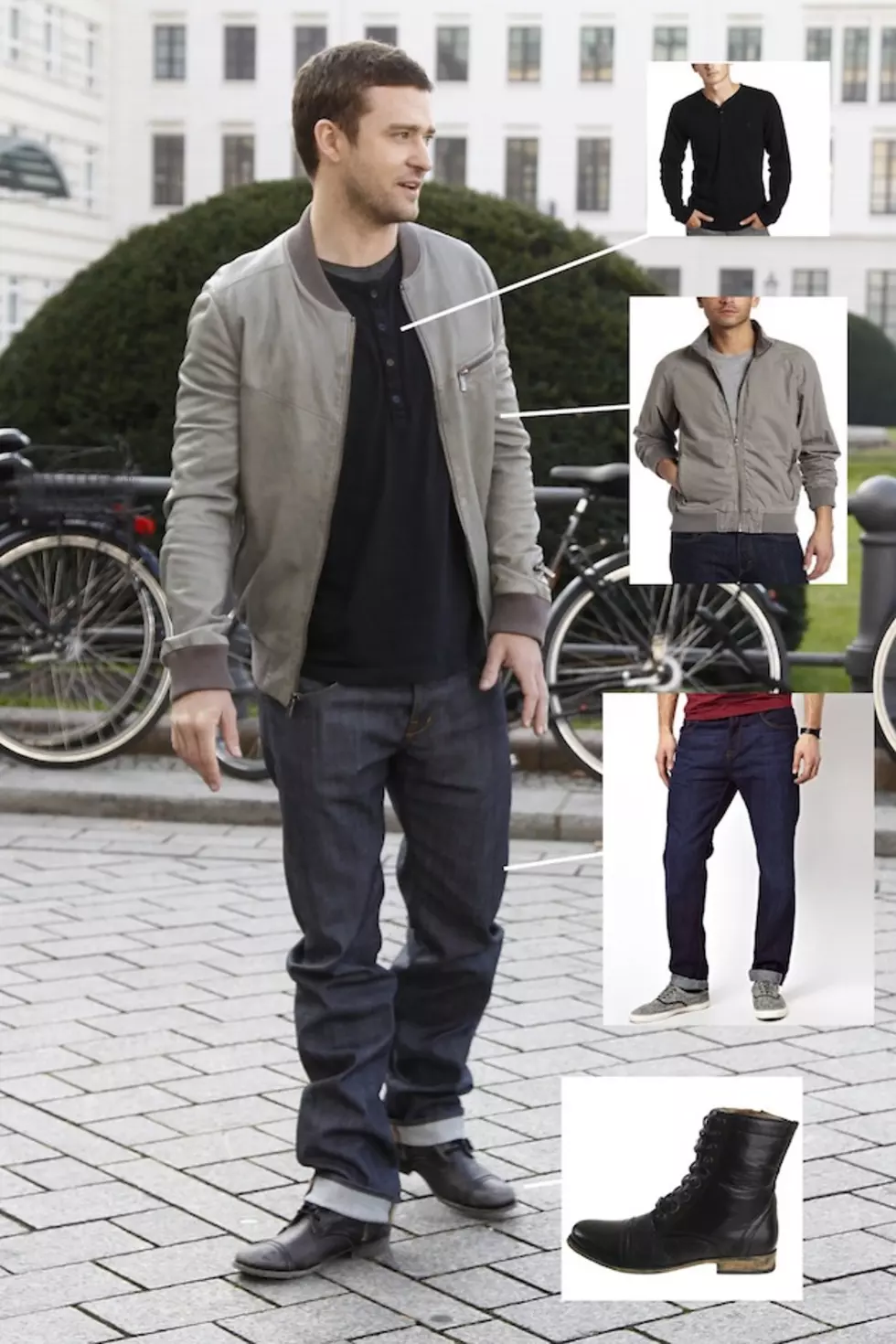 Justin Timberlake — Steal His Style
Justin Timberlake has spring style down: he looks cool, but also really comfortable. Heres how you steal it.
The key to this easy spring look is the jacket -- A good spring jacket can make even your grossest t-shirt look cool and intentionally gross, or whatever.
This spring there are tons of men's bomber jackets on the racks. Leather jackets always make you look awesome, but even a cheap canvas zip up can work, as long as it fits well. Try things on; yes it's boring, but there's no point in spending money on something that makes you look dumpier than your Aunt Franny.
If you like the cuffed jeans, make sure to buy your pants longer than you need them. This may seem obvious, but I've been seeing a whole lot of men walking around Manhattan in capri-length cuffed denim, so maybe it's not as obvious as I think.
If you don't own combat boots already, buy them. They're utilitarian, always in style, and a good pair will last you forever. We broke this look down for you below, with links to our suggested items so you don't have to do much thinking.
Steal His Style: 
Jacket -- Levi's Men's Washed Bomber Jacket [$69]
Jeans -- ASOS Slim Selvage Jean [$66]
Shirt -- French Connection Men's Long Sleeve Basic Henley Shirt [$23]
Shoes -- Steve Madden Men's Troopah Lace-Up Boot [$115]