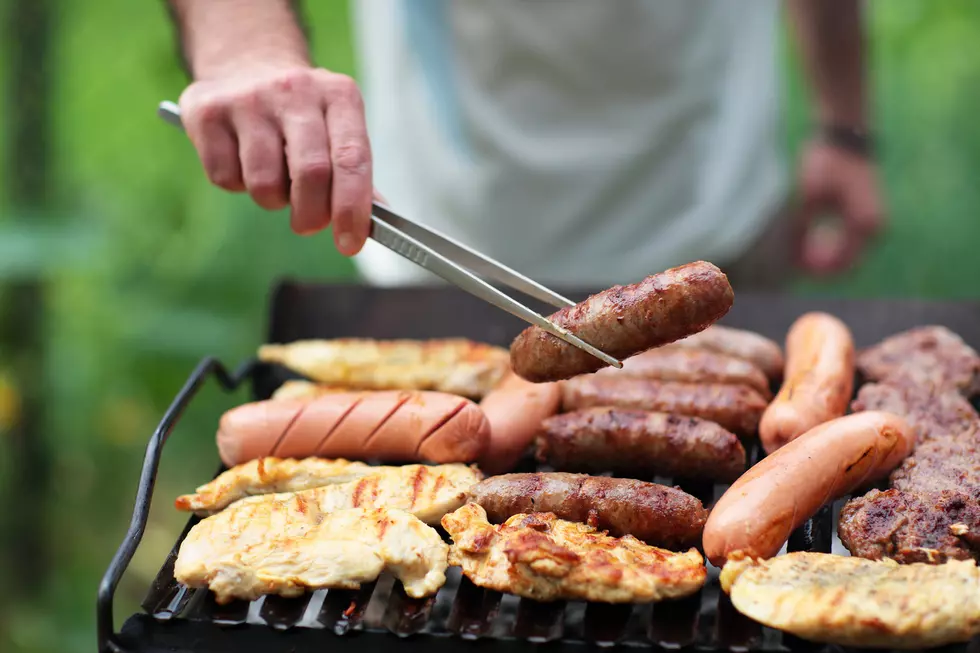 Get Ready Lawton, Fort Sill Memorial Day Weekend is Almost Here!
cyano66
It's hard to believe, but Memorial Day weekend is almost here! Take some time this weekend to honor and remember those servicemen and women who made the ultimate sacrifice to ensure our continued freedoms. They're the real reason that we live in the greatest country in the world!
One way the family and I like to celebrate and observe the day is with a big cookout. For the fair-weather griller, this will be the first big cookout of the season. For the rest of us, it's just another great weekend that we'll be cooking out and a three-day weekend at that! Personally, I don't care what Mother Nature's up to. I'll light the grill in the rain, snow, day, night, good or bad weather. There's never a bad time to grill out!
Watch the video below for some great grilling tips & tricks!
We've been meticulously planning for the past several weeks exactly what we'll be grilling and doing this Memorial Day weekend. It will start with lunch and this year's menu includes hamburgers, hotdogs, brats, and all kinds of fried potatoes. We'll have everything from steaks fries, and crinkle-cut fries to tatter tots.
We'll enjoy our lunch and each other's company. Once it gets close to dinner time we'll hit the grill again for some steaks and chicken. Luckily the entire family are HUGE FANS of the rib-eye and chuck-eye. We'll do those up with some chicken legs and breast, maybe even some Cajun shrimp on the grill to top it all off!
So what are you planning on grilling this Memorial Day weekend? Take the poll below, you can select as many choices as you'd like. Or click "Other" and fill in what you're grilling this weekend. Whatever your plans are, whoever you're with, I hope you have a great Memorial Day weekend. Let's just remember that it wouldn't be possible if it weren't for those who sweat, bled, and died to keep the American dream alive!
Oklahoma's Most Legendary Food Challenges
While you can certainly accept social trends in eating at chain restaurants for the rest of your life, you'd at least get a show with your dinner while watching the iron stomachs of Oklahoma tackle the biggest and most legendary food challenges at the various mom & pop restaurants spread all across the Sooner State.
Oklahoma Diner's, Drive-In's, and Dive's Guy Fieri Raved About On TV
We all know Guy Fieri is the self-proclaimed Mayor of Flavortown, and as such, we generally trust his discerning palate to guide us to the best food any place has to offer. At least the places he tends to go often offer up some really good eats, and in looking at this list, having eaten at most of these places a handful of times, he's not wrong. Here are the Oklahoma original restaurants that have been featured on Triple-D.
15 More Amazing Southwest Oklahoma Hole-In-The-Wall Eats
It's far too easy to be lulled into thinking the same old chain restaurants are the "good" places to eat across Southwest Oklahoma. You won't find a single franchise on this list. It's all locally owned, locally run, sometimes a little run down, but you'll agree the meals are outstanding when you walk away with a belly full of the good stuff.
Things To Do In Lawton - Fort Sill
Odds are, if you live here long enough, you'll simply forget how much awesomeness surrounds this community. It's like getting tired of an old toy, the new simply wears off... but, no matter what time of year it is, here are some things to do when you come to Lawton - Fort Sill