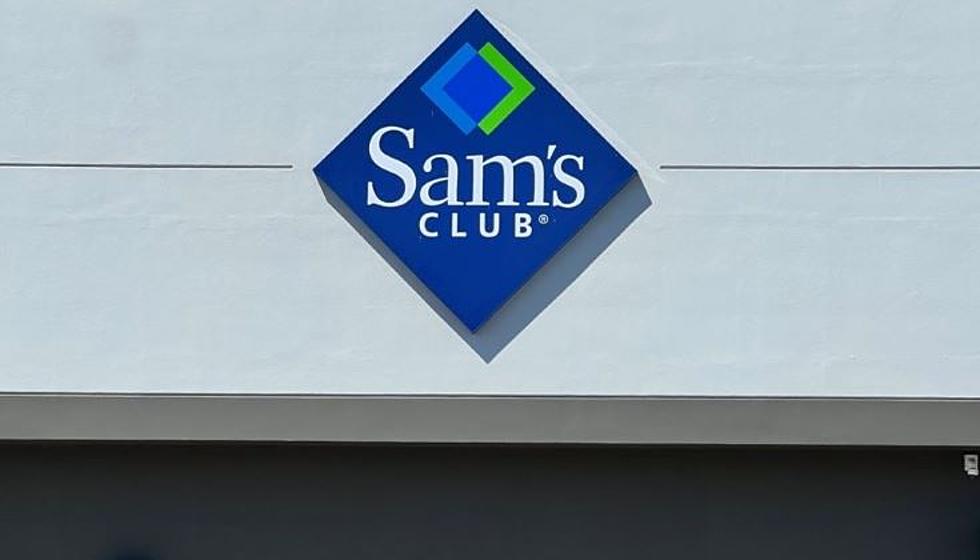 Get a Sam's Club Membership for Just $10 During the 40th Anniversary Celebration
TSM Lawton: Jeri Anderson
It all started back in 1983 in Midwest City, Oklahoma, and has been going strong ever since. The first Sam's Club opened 40 years ago this month in the Sooner State and has since spread across the entire country.
Make plans now to be a part of the 40th-anniversary celebration this weekend at Sam's Club. This Saturday, April 15th, 2023 (04-15-23) they'll be hosting a BIG PARTY. It's their anniversary, but we get all the gifts!
During the 40th anniversary, Sam's Club will be offering all kinds of great deals and special offers from Saturday, April 15th 2023 to Monday, May 1st 2023 (04-15-23 until 05-01-23).  Check out the offers here.
Sam's Club is celebrating 40 years and you're invited to the BIG PARTY!
Of course, there's going to be refreshments. This Saturday (04-15-23) at Sam's Club you can get tasty treats, drinks, and product samples during the BIG PARTY. They'll also be offering special discounts and sale prices.
It's going to be a big anniversary slash Birthday bash, but wait there's more. For a limited time, you can get a special discounted membership to Sam's Club. The standard membership is $10.00 and the Plus is $70.00.
That's a $40.00 savings for both the standard and Plus memberships. You can get all the details here. You'll only have until Wednesday, April 19th 2023 (04-19-23) to get the special discounted membership, so hurry.
Walmart's Secret PA Codes
Knowing when you should leave could save you a little stress and keep the family safe while you're shopping. Here's what you should listen for.
Take a tour of this epic Oklahoma 6.5 million dollar country club mansion
This EPIC-ESTATE is located at
3226 East 62nd Street in Tulsa, OK.
and is listed by
Stuart Gallagher
of
Coldwell Banker Select
. It's a HUGE 9,115 square foot 3 story home that was originally built back in 2010. It features 4 bedrooms, 7 bathrooms, a 5 car garage, and is centered on 2.11 acres. It's a one-of-a-kind Palatial Estate that's located right next to the
Southern Hills Country Club
right on the golf course's 12th tee box.
Check out the photo gallery below to take a quick virtual tour and see what $6,500,000 could buy you.
25 hilarious Oklahoma personalized tags DENIED by the DMV
A great way to personalize your vehicle is with a custom license plate. There are some pretty creative and funny tags running around the Sooner State. Some are easy to get, others will have you scratching your head trying to figure it out what it says. Personalized plates are very popular and we're seeing more of them on the road every day. However, there are some rules and restrictions when it comes to what you can and can't put on your plate. If it's considered obscene, vulgar, demeaning, or includes any mention of drugs, alcohol, or illegal activities it will be DENIED. Check out the photo gallery below of some of the most hilarious tags that were rejected by the Oklahoma Department of Motor Vehicles. WARNING: some of these could be considered offensive so if you're easily offended proceed with caution. You have been officially warned.
Take a tour of this Harry Potter 'Hogwarts House' in OK!
Take a quick virtual tour of this EPIC Harry Potter 'Hogwarts House' that's FOR SALE in Norman, OK. If you have a spare
$875,000.00
or end up winning the lottery you could be the proud new owner, more like the King or Queen of this Sooner State castle. This 2-story one-of-a-kind magical mansion is located at
402 Scarlet Street in Norman, OK.
It features 8,551 square feet with 4 bedrooms, 3 full baths, 3 half baths, HUGE living rooms, a formal dining room, a wine room, a home theater, an ENORMOUS gourmet kitchen, and more! It's listed by
Lynne Siano
and
Christopher C. Clark
of
Metro Brokers of OK. Siano & Company
.
Scroll through all the pictures below to take a quick look inside and out at this incredible one-of-a-kind Hogwarts House: