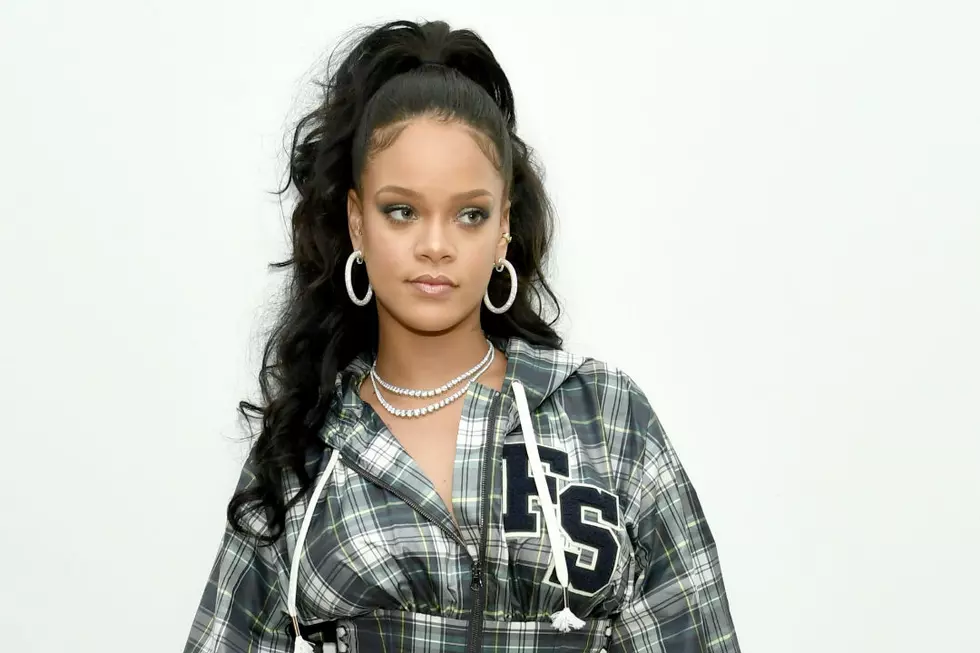 Why Fans Are Fuming Over Rihanna's Savage X Fenty Lingerie Launch
Dimitrios Kambouris, Getty Images
On Friday (May 11), Rihanna took her next step in expanding the Fenty empire with the debut of Savage X, her hotly anticipated, size-inclusive lingerie line. But while fans were certainly eager to get their hands on some RiRi-sanctioned intimates, the collection's launch was not without a few early snags.
As noted by People, several shoppers were met with a black wait screen that prevented them from even browsing the site for upwards of 30 minutes. An option to leave the "line" was made available, but users were cautioned that doing so could cause them to lose their spot. Those who opted to stay saw their wait time extended multiple times, or upon making it to the final checkout page, had their cart refreshed, forcing them to start the process all over again.
Some fans were cool with the added hassle — this is Rihanna after all — but others were understandably frustrated.
"I WAS TRYING TO CHECK OUT MY #SavageXFenty CART AND IT REFRESHED AND PUT ME AT A 30 MINUTE WAIT THIS IS HELL," one Twitter user wrote. Added another: "Why #SavageXFenty playing with my emotions like this I was in the website for .2 seconds then it took me out."
Of course, Rihanna is far from the only celebrity to weather technical issues — in 2016, a new lip kit launch crashed Kylie Jenner's cosmetics site — but it seems any issues have, for now, been ironed out. Get your Rihanna lingerie while you can!
See Rihanna Model Her Fenty X Savage Lingerie Line as a Hologram