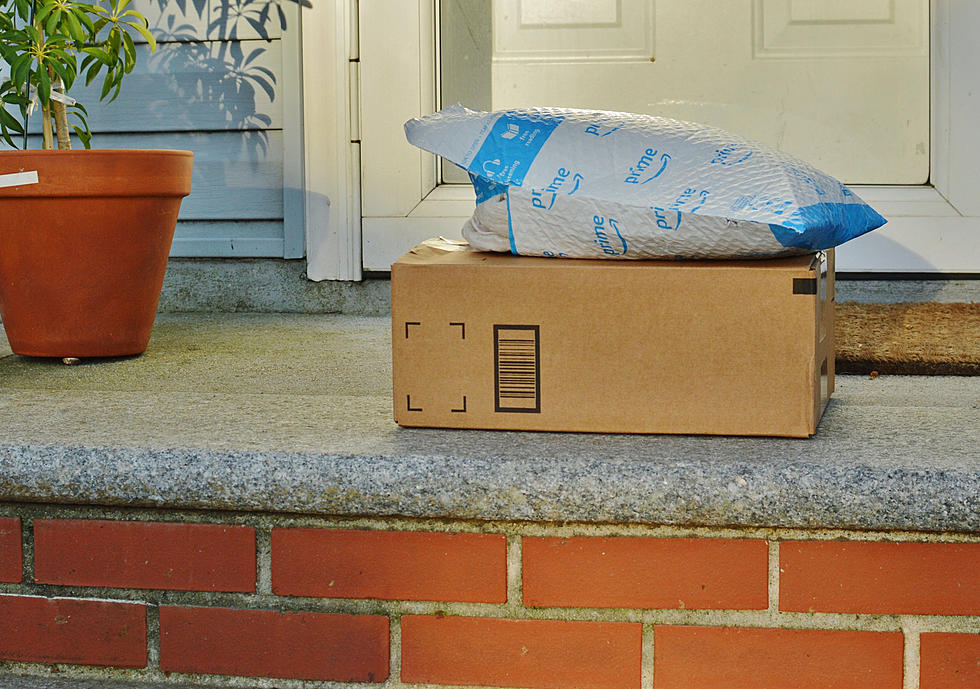 Hundreds of Amazon Packages Were Stolen in Oklahoma
Kit L.
The Grinch stole Christmas this year for several people in and around Oklahoma County. Earlier today it was discovered that around 600 Amazon packages were stolen, gone through, and unwanted items and empty boxes dumped on the side of the road. The Oklahoma County Sheriff's Office has reported that they're investigating the crime and that most of the packages were supposed to be delivered by Christmas.
The evidence was found in the area of 206th Street and Harrah Road on New Year's Eve. According to the Sheriff's office, the tracking information or numbers on the packages show that they left the Amazon warehouse and were set to go to USPS for delivery but never made it there. Now investigators are working with Amazon and USPS to notify those who were victims of this theft. The Grinch won't get away with this!
If you have any information you're asked to contact the Oklahoma County Sheriff's Office with any details you may have. You can also check out their official Facebook page for updates and to contact them if you have any information. They've asked that if you're missing a package please not contact them as they're working with USPS and Amazon and if you're a victim of this crime you'll be contacted as soon as possible.
I feel bad for all the people who were expecting packages this Christmas and instead, a thief made off with them. I feel really bad if some of those packages were meant for kids, and I'm sure some of them were. This is taking porch piracy to an all-new and despicable level. Hopefully, everyone will get their packages and the Grinch or Grinches are caught.
See How The Ten Most Dangerous Cities In Oklahoma Rank
While some of Oklahoma's most dangerous cities may not be a total shocker, there are some real surprises on this Top Ten list.
Look inside this insane Mansion that's for sale in Oklahoma
Take a tour of this incredible mansion in Mustang, OK. that's for sale. If you have
$3,395,000
you could be the proud new owner of this one-of-a-kind estate. It's located at
12300 S. Highway 4 in Mustang, OK.
It's listed by
Nathan Barta
of
Ken Carpenter Realty
in Mustang, OK. Can you imagine actually living here?
Scroll through all the pictures for a look inside and take a virtual tour of this one-of-a-kind Mustang mansion.
The Top 20 Oklahoma Towns That Suck To Live In
No matter what road you've traveled brought you to Lawton, at least you aren't stuck living in one of these sucky Oklahoma towns.
Top 10 most terrifying towns & scary cities in Oklahoma
While Oklahoma is well known for its beauty and friendly people there are a few places in the Sooner State you'll want to avoid. These are the most terrifying towns and scary cities in the state. It's not that they're bad places, or plagued with crime and other negative factors. The towns and cities below have one single thing in common. They all have active paranormal and supernatural phenomenons. From ghost stories to urban legends and tragic tales. A lot of these places are well known to those who live in Oklahoma and even all over the nation. If you're looking to get scared or do a little ghost hunting you can start with the list below.