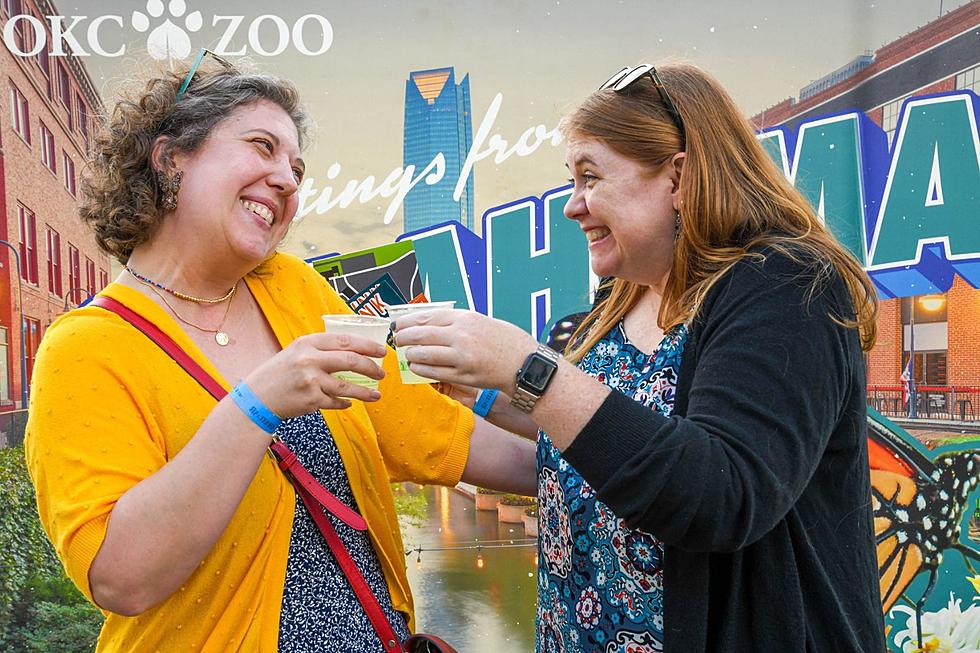 Sip And Stroll At The Oklahoma City Zoo
Oklahoma City Zoo and Botanical Garden Facebook
Whoever said that the zoo is only for kids, must have not ever been to the Oklahoma City Zoo. For the fourth year, the Oklahoma City Zoo has partnered with COOP Ale Works for Sip & Stroll!
Sip & Stroll is only for zoo guests age 21 and older, and allows guests to discover the world's wildlife while strolling through the Oklahoma City Zoo and sipping adult beverages! Throughout the zoo there are numerous bars themed around conservation and will have bites from some of Oklahoma City's popular food trucks. The Continental Club Bar will be a new addition this year and will feature a different conservation project or partner supported by the Oklahoma City Zoo with a specialty cocktail.
Sip & Stroll through the Oklahoma City Zoo in May and June!
Sip & Stroll will take place from 6-10 p.m. every second and third Thursday in May and June. Dates are below.
May 11
May 18
June 8
June 15 (PRIDE Celebration)
Sip & Stroll is $22 for general admission and $17 for Oklahoma City Zoo members, and $2 of every ticker will be donated to the Oklahoma City Zoo's conservation partners. Tickets are on sale now, and can be purchased on the Oklahoma City Zoo's website.
Don't forget your Drink Passport!
At Sip & Stroll, you can purchase a Drink Passport for $25, which gets you a 3 oz sample of specialty cocktails at five bars throughout the Oklahoma City Zoo. Guests of Sip & Stroll also add other adventures to their experience, including Stingray Bay, Endangered Species Carousel, Flamingo Mingle and Explorikeets Adventure!
For more information about Sip & Stroll at the Oklahoma City Zoo, visit the zoo's website.
Top Oklahoma Wineries and Vineyards
Wineries and vineyards have been popping up all over Oklahoma over the last few years! Here are some that you should check out.
Unique Things to Do in Oklahoma City
There is no shortage of things to do in OKC. While there are a handful of things everyone knows about--OKC Zoo, Myriad Gardens, Bricktown, etc-- there are even more lesser-known places to experience one-of-a-kind Oklahomaness. Some things cost a little money, others are completely free, but it's all fun for the whole family.